Zverev about taking leave with his coach: "I do want to thank David for several months of working together"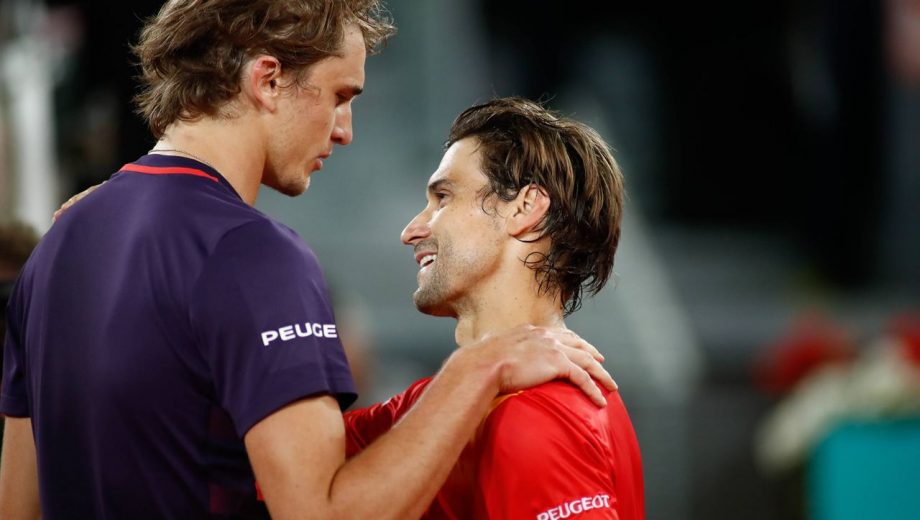 Alexander Zverev with his coach David Ferrer on the court
The other day it became known that Alexander Zverev, who occupies the 7th position of the world ranking at the moment, stopped working with his coach David Ferrer, who trained him for several months.
In his short interview, David commented on this situation and told why he and Alexander decided not to work together anymore.
"At the end of the year, it was necessary to make a decision. I talked to Sasha and said I prefer not to continue cooperation next season. In fact, there was no specific reason. I just thought this was not the right time,"

said David Ferrer.
Also, the former coach Zverev admitted nothing happened between him and his learner. It's all right. Ferrer said he was very grateful for the opportunity to travel with Alexander during this part of the season. In his opinion, all the months they got along well, and everything was perfect.
Also, David spoke about how the pandemic caused by Covid-19 influenced joint work with Zverev. According to him, coronavirus creates too much inconvenience. Besides, David is the director of the tournament in Barcelona, and it also takes a lot of time. Of course, like any person, the Spaniard has his family as a priority. David said that at the moment, there are many things in his life he wants to focus on now.
"We thought now was the right moment, but still this is not so,"

he said.
The seventh racket of the world also summed up the results of cooperation with David Ferrer, with whom he worked during the second half of last season. In his interview, he sincerely expressed gratitude to his coach and wished him all the best in the future.
"I would like to thank David for several months of working together, including that time on and off the court. I sincerely wish him all the best in the future,"

said Alexander.
The German also said thank you to his family for allowing him to spend precious weeks with David in these difficult times. He admitted he has great respect for the way David played and now coaches.
It should be recalled Ferrer joined the Zverev team in mid-summer 2020. After that, the 23-year-old German reached the finals at the US Open and Masters in Paris and took two titles in Cologne.
It cannot but please that the former learner and coach rested in good relations. It remains to wish both great successes: Alexander – during the tournaments, and David – in training with, hopefully, growing legends.