Unexpected return: Elena Vesnina spoke about her return to the court, as well as how she had a coronavirus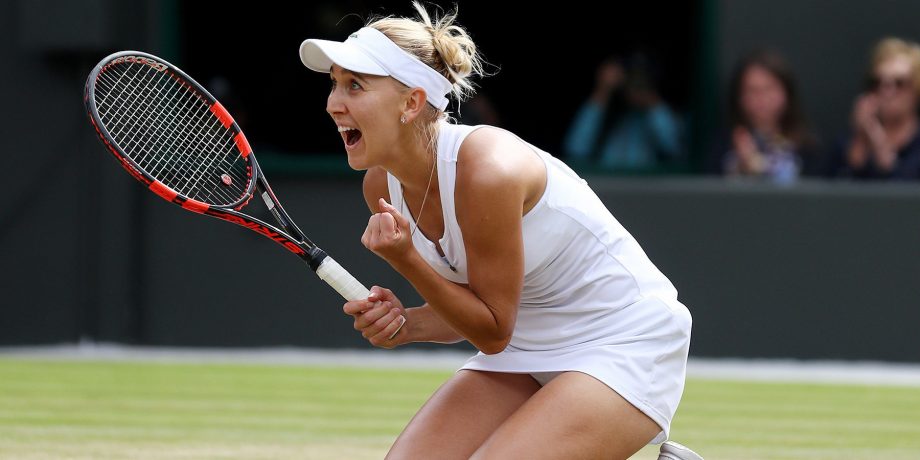 Elena Vesnina rejoices in winning the tournament
Elena Vesnina, the former first racket of the world in doubles, the Olympic champion, and three-time winner of Grand Slam tournaments, recently announced her return to the tennis court after a two-year break. It should be recalled the last time a tennis player went on the court in May 2018, after which she went on the decree and suspended her career.
No matter how unexpected, now we can say Russian women's tennis will regain its former greatness in doubles. After the Australian Open, which starts on February 8, Vesnina plans to resume her career not only in singles but also in doubles. In tandem with Vera Zvonareva, she will fight for victory in the best tournaments of the year.
In her short interview, Elena commented on this situation, talking about her return in a little more detail.
"Honestly, I haven't officially announced anything yet, because I didn't understand when I would return. If I decided to return, it would be good to announce that at some certain tournament. And since the WTA calendar hasn't yet been officially approved, I didn't know when the right moment would come,"

Vesnina said.
In principle, the WTA calendar has so far been approved only for the first part – Australian. Therefore, Elena didn't understand where she would start. However, she said that initially, she planned to return to the St. Petersburg Ladies Trophy. In her opinion, it's quite symbolic – to resume a career at home. And now, because all deadlines are shifting, the Russian woman will still monitor changes in the WTA calendar and watch how events unfold.
Elena also named the new partner. Earlier, Vesnina paired with Ekaterina Makarova, who also ended her career and hasn't yet planned to return. Therefore, the Russian woman chose a new ally – compatriot Vera Zvonareva. In her interview, she also said a couple of words about future performances with Vera.
"I will reveal to you the secret that we agreed to start the season to play with Vera Zvonareva. But so far, since the calendar hasn't yet been revealed for all of us, it's not clear which tournaments. But we are thinking of starting after the Australian Open."
It should also be recalled that Elena Vesnina is the Olympic champion of Rio and the winner of three Grand Slam tournaments. Only the Australian Open didn't submit to her in doubles, where she twice played in the final. Also, the tennis player won the Final Tournament of the Year.
In addition to the news of returning to the court, the ex-first racket of the world in doubles told in her other interview how she had a coronavirus.
"Got sick more than a month ago. Lost sense of smell – this is the first of the symptoms. And the headache was terrible, for probably a week. But there was no temperature; there was just a state of weakness. Such an incomprehensible something – you seem to be sick, and there were no obvious symptoms of the disease – neither the throat nor anything hurt,"

said Elena.
Also, the Olympic champion Rio commented on the attitude to a possible obligatory vaccination against coronavirus.
"I think the tour will never decide so that it's a prerequisite for participation because people have different attitudes to vaccinations. I wouldn't get this shot yet because I'm not sure about it."
Well, it's a very sensible decision. Since the coronavirus is still too little studied, there is no reason to trust 100% the first ready vaccine. And even more unreasonable to immediately organize large-scale vaccination because, as the tennis player said, everyone has a different attitude to this. We wish Elena to quickly return to excellent form and prove herself in 2021, both in singles and doubles.