The Tsitsipas brothers reach the 2nd round of doubles in Rotterdam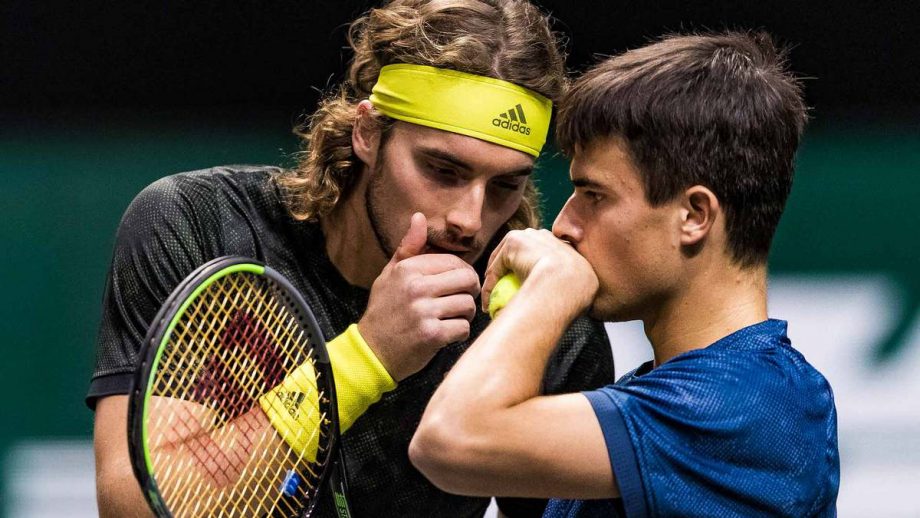 Stefanos Tsitsipas and his younger brother Petros during the match
A rather big ATP 500 tournament is taking place in Rotterdam in the Netherlands from March 1-7. Thirty-two competitors are fighting it out on the hard courts for the tournament title with more than 1 million Euro prize funds.
Sixth-ranked player Stefanos Tsitsipas and his younger brother Petros reached the second round of Rotterdam's doubles event. In the first round, they beat Sander Gill and Joran Fliegen 6-2, 6-3.
For the Tsitsipas brothers, it's the first win at the ATP level. They had previously paired up twice in Marseille and also played at the Australian Open this year.
They first played together in 2016 and reached the final of the ITF doubles tournament. After that, they lost all their matches.
Stefanos had previously promised to donate €3,000 to charity for each win paired with his brother. Today, he broke his streak of 17 consecutive defeats in full doubles matches.