The tragic news is not over: American Sloane Stephens reported the death of her grandfather. The reason was a coronavirus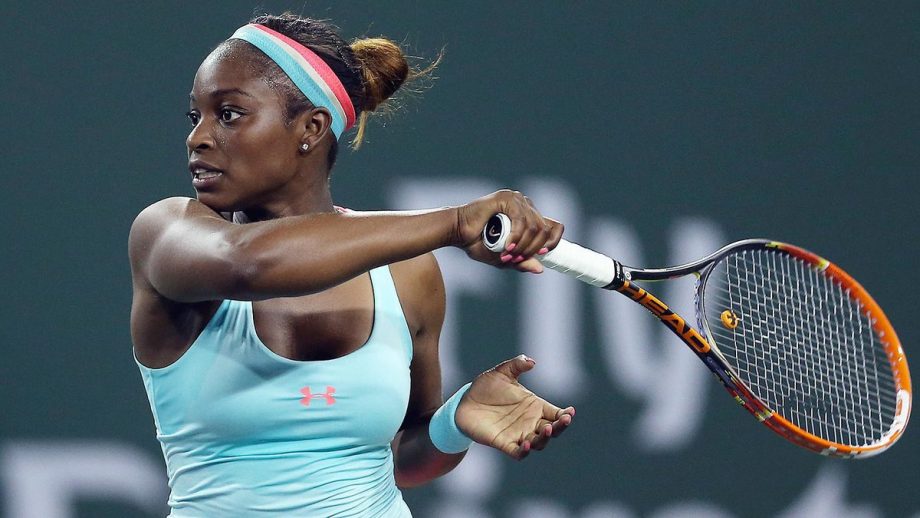 Sloane during a match at the tournament
In addition to the fact that coronavirus creates only problems in each of us's lives, it also takes the lives of our loved ones. And everyone will agree it's almost impossible to put up with this.
Last week, news appeared that Sloane Stephens, an American tennis player who occupies the 40th position in the WTA world ranking, lost two relatives that died from the coronavirus. She reported this in an interview. Unfortunately, this kind of news for her hasn't yet ended. The other day, the US Open-2017 champion said her grandfather died. It happened a week after she reported her grandmother and aunt had died from coronavirus.
Of course, after such news, the last thing you want to do is give any interview. However, the tennis player managed to pick herself up and comment on this sad news for her family, telling people how her beloved grandfather was.
Stevens said her beloved grandfather went to the Lord and the love of his life. It happened, as mentioned above, a week after grandma. In her opinion, his heart didn't bear the fact that he lost her.
"My grandfather was a good soul, and I will always miss him. I can only hope I will bring love and happiness to so many people as he got. He is the embodiment of love, kindness, generosity, a real example of a native person,"

the champion of one of the Grand Slam tournaments said in an interview.
Sloane also admitted she always wanted her grandparents to be proud of her. And she, in turn, is pleased that they saw how her tennis dreams are embodied. She is also grateful for the time spent with them and seeing them in her mother, who remains her primary support.
"Stories will go about their love. Let them rest together forever in peace,"

said the American with tears in her eyes.
We can only offer our condolences to Sloane and wish her strength and patience. Let's hope this loss will be the last.