The stunning career of legendary Rod Laver, as well as his refusal to visit Australian Open-2021 due to a raging pandemic
Rod Laver holds the cup for winning the Australian Open
Stunning tennis career
Rod Lever, whose nickname has always been "Rocket," was named the greatest tennis player of the twentieth century, and not in vain. Among both men and women, he is the only player in the history of big tennis, whose victories at the majors allowed him twice to become the owner of the Grand Slam singles title. Rod won his first such title back in 1962 when he was an amateur. However, the next year he switched to professionals, wherein 1967 he also won the Professional Grand Slam.
In 1968, namely, with the beginning of the Open Era, Lever, like other professionals, again began to participate in Grand Slams tournaments.
He achieved his second Grand Slam in 1969.
It should also be noted that three of the four Grand Slam tournaments were held on grass courts, which are Lever's favourites among all other surfaces. Despite this, he twice won Roland Garros ‒ the unofficial world championship on clay courts, thus proving his talent's multifaceted nature.
Lever's time of triumphs in tennis history is known as the "Australian Era," since his main rivals were almost always compatriots. Only occasionally could he compete with the Americans.
Also, Rod Lever was one of the first in his technique to use top-spins. The combination of an aggressive play with fast movements on the court made him one of the early founders of the modern play style.
In 1971, his honorariums amounted to almost $300,000. It should be said that at that time, it was just an unheard-of amount. Thanks to this, it was Rod who became the first tennis millionaire. And when in 1978 the tennis player completed his professional career, his earnings amounted to more than $1.5 million. However, we can say that in this regard, he was a little unlucky: with the beginning of the 80s, prize funds began to increase significantly.
Thus, not only the playing style of the great Australian but also his earnings became a role model for the subsequent generation of tennis professionals.
Australian Open-2021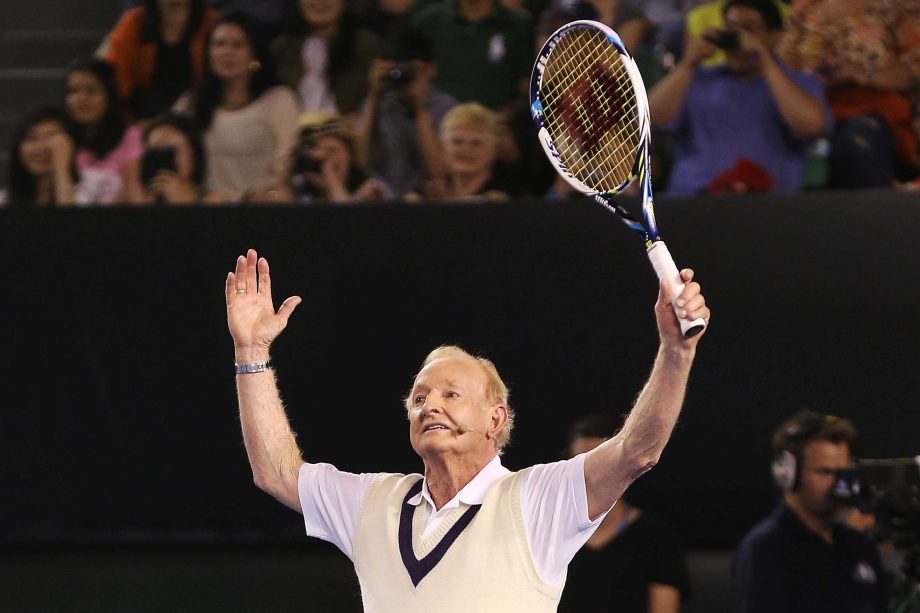 Last year, the legendary tennis player turned 82 years old. Without changing traditions, after completing his career, he attends one of the Grand Slam tournaments every year – the Australian Open. Watching the game of modern tennis players on his favourite surface, now he allows himself to return again and again to that time when he was standing on these grass courts, holding a gold cup. It's worth noting that today on Australian courts there is even a stadium named after him – Rod Laver's arena.
However, this year we received rather sad news. The two-time winner of the calendar Grand Slam announced that he wouldn't be able to attend the Australian Open this year. The reason for this, of course, is a coronavirus. Rod commented on this situation in a short interview, saying he was looking forward to seeing the matches on his favourite courts again and wished the Australian Open-2021 participants all the best.
"Unfortunately, I won't be at the Australian Open, as this year I decided to stay at home. I look forward to seeing tennis again at my house, in Rod Laver's arena – I will have a virtual place in the very front row. Best wishes to all participants and Tennis Australia for their efforts to host the tournament,"

Laver said.
Well, such a decision of the legendary tennis player is quite understandable. Because coronavirus infection can cause various complications, especially in old age, it's sometimes better to change your traditions and stay home. We wish Rod good health and the Australian Open participants – a lot of strength and great performances.