Steve Simon, head of the WTA, said we would likely see full stadiums only in 2022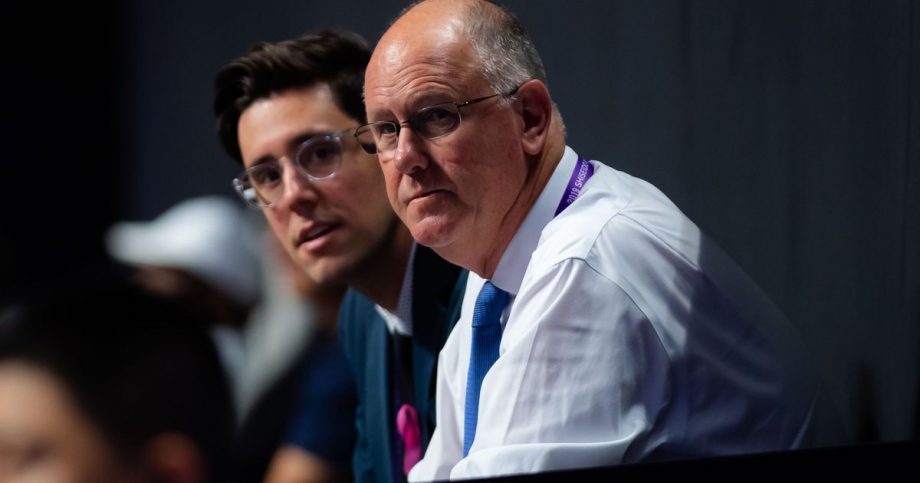 wtatennis.com
The 2020 pandemic caused by the Covid-19 virus frustrated all kinds of plans not only for ordinary people but also for athletes. Tennis players are also no exception. Besides the tournaments' postponement or cancellation has become the norm for them, all competitions are held absolutely without spectators. Of course, it dramatically upsets the players, as they cannot enjoy the familiar atmosphere of matches and see support from their loved ones. However, the rules have to be adhered to; otherwise, the world's epidemiological situation can only worsen.
The other day, Steve Simon, the head of the WTA, gave a short interview, where he spoke about the distribution of prize money in the new season, and also shared his impressions in general about this situation.
"It's necessary to pay tribute to both players and tournaments for this year. Obviously, the level of prize money won't return to the usual level. All our players, of course, spent a very difficult year financially. Tournaments also have large financial losses, they didn't make a profit,"

Simon said.
Also, Steve expressed gratitude to the players because they were sympathetic and supportive of the fact that the tournaments should continue. Of course, for the organizers, the first thing is the health of tennis players. However, it's no less important now to ensure the operation of financial processes in the absence of fans in the stands. The WTA head admitted that this situation or even a limited number of viewers was with us for a long time. Perhaps we will see full stadiums only in 2022.
"Everyone was sympathetic to this situation. This is one of those times when we were all on the same team, and the players did it amazing."
Of course, now the organizers cannot pay the same prize money as before. After talking with the players, they asked their opinions about the distribution of prize money. The players believe everything is fair since it was teamwork, and they resolved this issue together.
It was also decided to increase the prize for participants in the first rounds and qualifications because they suffered the most. Simon believes we must pay tribute to the players who go far along with the tournament nets. In his opinion, they allowed the organizers to do this, which is excellent.
No one knows when the pandemic will end, and it's regrettable. It remains only to wish patience to both organizers and players and health, strength, and good performances in the new 2021, whatever conditions its tournaments take place.