Sania Mirza talks about a letter she writes inspired by Serena Williams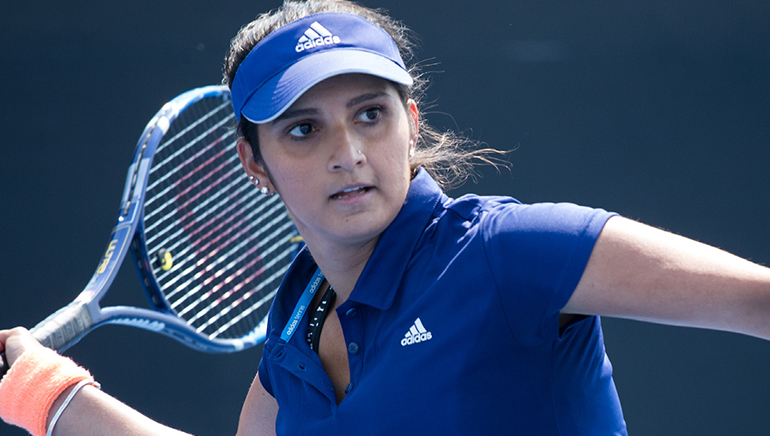 asiaone.co.in
One of the best tennis players in India, Saniya Mirza, spoke about the maternity letter. Sania Mirza by the legendary Serena Williams. In her letter "Ode to all mothers" one of the former shares her difficulties during pregnancy and about her return after the child of Izhaan.
Also thanked Serena Williams for what she inspired to write this letter, Mirza wrote:
"Today I am writing this letter talking about my journey, as well as a little about the inspiration I received from Serena Williams and her life path. I want to dedicate my words to all beautiful and strong mothers who dared to dream and every day strived to maintain a balance between motherhood and their profession. "
In this letter, the tennis player argued that we are always surprised if women can succeed in different spheres of life with endurance, confidence and determination.
Mirza shared her feelings that the situation becomes more dangerous when a woman is pregnant, and the first thing that darkens the general judgment is whether she will be able to return to court? However, the scenario has changed a lot in recent years. There are several mothers who are currently competing at the highest level in tennis. Mirza says this with confidence since she returned to tennis after pregnancy.
Mirza explains that she was very inspired by the documentary on the world's No. 1 Serena Williams called Being Serena.
"Being able to see Serena, play in the same era, be with her and watch her exciting documentary "Being Near" was like looking at her in reality,"

Mirza wrote.
In the book, she shared her opinion that pregnancy completes a person's changes, and would recommend that all women go through this experience at least once.
Mirza writes in a letter that this completely changes a woman as a person. This is an extraordinary thing. She recommends that women go through this stage because it really teaches them to respect, to love themselves, but also teaches unselfish love, which she never knew existed before.
Moreover, Mirza revealed that she gained about 23 kg during pregnancy and lost 26 kilograms in training before her victory in the comeback in Hobart.
"Finally, when I won in Hobart after coming back, it was pretty amazing. To be honest, I was very proud that I was able to put myself on the highest level again. "
She ended the letter by saying thanks to Serena Williams for motivating not only her but others on and off the set.
Serena's passion to be the perfectionist and the best on and off the court motivates all tennis players. She brought the understanding that people can get everything if they work hard and do not give up on their dreams.