Rohan Bopanna: "I want to give the young athletes everything I've never had"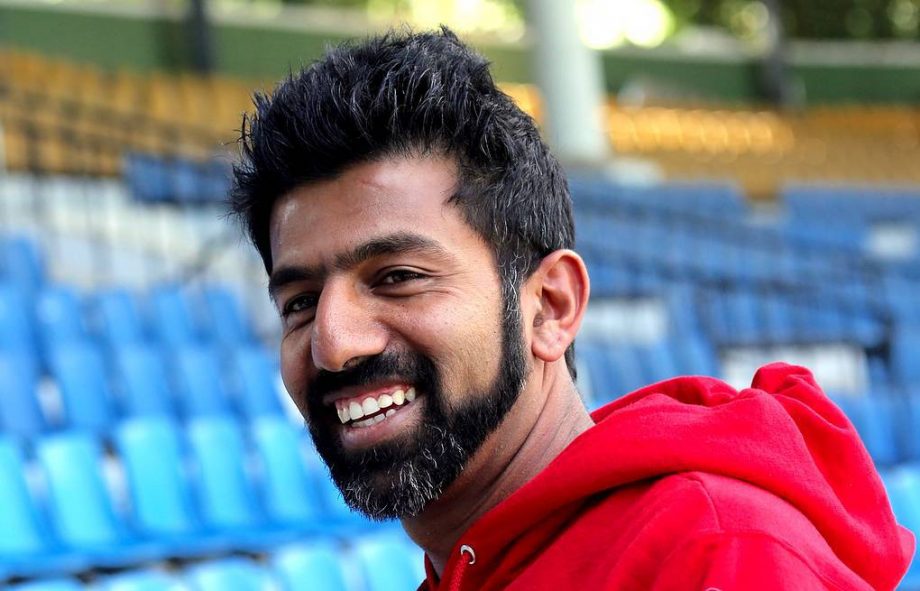 Rohan Bopanna on the courts of his academy
Today, Rohan Bopanna – one of India's greatest tennis players – has his own tennis academy, where he teaches tennis to athletes of different ages and aims to grow future stars.
As a Hindu who has played tennis professionally from an early age, Rohan Bopanna has witnessed the sport's journey in his motherland. Of course, the issue still concerns him to this day. For the last 17 years, he has been competing with players from countries like Spain, France and the USA. They invest both money and other resources in their development programme and introduce new talent to the spectators almost every year. In India, however, the situation is a little bit different. What is the athlete's goal, and what action will he take to address his concerns?
It should be noted straight away that, unfortunately, there isn't even a national academy or coaching programme in the tennis player's home country. That is why in his Academy, which opened its doors in 2016, the 40-year-old wants to provide young athletes with everything they need to further the prosperity of tennis in the country.
In his interview, Rohan Bopanna spoke about his childhood, which was closely linked to tennis. Lacking many of the necessary resources in his time to build a successful career, the former 213rd-ranked player of the world now has the opportunity to create the best possible conditions for the athletes of our times. He spoke about what plans he has for the near future and which of the goals he has already achieved since his tennis academy's existence.
Bopanna admitted that he mainly tries to provide everything he didn't have when he was a child. Above all, he and his team provide accommodation, education and tennis in one place. That's why a particular boarding school has been set up for the pupils. It only takes four to five minutes from where they stay to the tennis court and back.
"We also focus on tennis training, especially with youngsters. We have a great team formed under the leadership of Chelston Pinto. He understands what exactly tennis players need. He coaches other athletes and plays football himself, so he knows tennis players need different sets of exercises. That's what we try to create – a structure. Of course, we don't say they will become champions tomorrow, but we allow them to create their own path,"

Rohan revealed.
The Bangalore-born Hindu himself took up tennis a little later than many professionals – at the age of 11. Being just a child, Rohan was forced to change the location and move to Pune, Maharashtra as there was no tennis academy nearby. The French mixed doubles champion at the 2017 French Open admitted he had to cycle almost 15-16 kilometres a day for four years.
"I trained at Deccan Gymkhana but also lived in Navsahyadri, which is four kilometres away from the courts. Fitness was at PYC in the morning. Tennis, in turn, at Deccan Gym in the afternoon. So it came out to a total of about 16 kilometres each day."
As was said before, the Indian legend now wants to give his students what he didn't have. Thus, Rohan Bopanna has built a high-performance centre that provides tennis training, proper nutrition, education, and physical fitness under one roof, making sure that today's young athletes don't have to expend extra energy just going from one place to another. Also, pupils always have a choice. They can either join classes or attend training sessions only. That is why the Academy provides this option, which is called boarding.
"We are now giving scholarships to children. Many parents still think there is some other agenda because nobody has done anything like that before. Here we are giving them the opportunity to get up to 100 per cent scholarship – both education and tennis. Because we really feel, who knows maybe tennis tomorrow doesn't go well, but at least education is going on simultaneously,"

he also explained.
It's worth noting Bopanna has been training at his Academy during the pre-season. In a few words, he also shared his impressions of what it was like.
"It was a good group, from 14-year-olds to 40, being me,"

he says.
"We had a good two-and-a-half weeks of training camp in Bangalore at the Academy. There were a lot of students, about 18 to 20. We had also brought in a couple of physios. It was a good mix; we pushed each other a lot."
As for his own career, the Indian doubles star will start his 2021 year with one of Melbourne's ATP events, which will be a kind of warm-up for the Australian Open. Bopanna will team up with Portugal's Joao Sousa for two tournaments.
We can only wish Rohan much success in training the youngsters and this year's competition. Let's hope he achieves all his goals.