Rafael Nadal on new treatment: "There was no change for a few days, but today I'm better"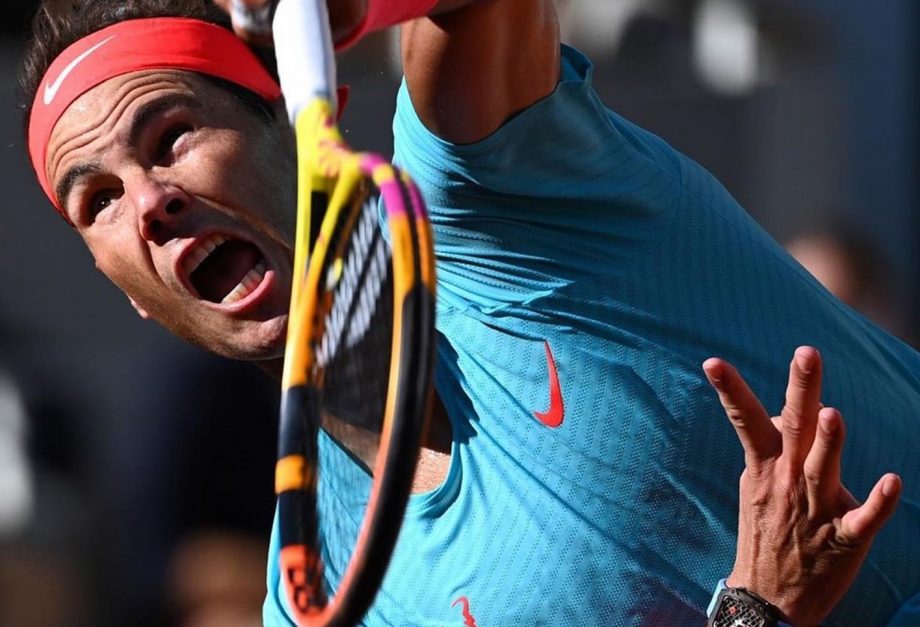 Rafael Nadal during the match
Rafael Nadal, the 20-time Grand Slam champion and 2009 Australian Open champion, who beat Michael Mmoh 6-1, 6-4, 6-2 in the second round of this year's Australian Open, commented a few days ago on the back problem he experienced in late January.
He said his back problems were not under control, and the dynamic was not satisfactory. Rafa and his team have already tried many different treatments, but all have been in vain. Therefore, they will try to find a solution with new options.
"If it won't work, I'll be on the verge as the third round will be more stressful. With all due respect to Mmoh, I didn't need much effort today. So I was able to go on without too much inconvenience with a softened slice serve."
World number two also revealed that in a comfortable, not very nerve-wracking match, which turned out to be against the American tennis player, he could handle the serve. However, in his opinion, it won't be enough in the next ones.
"To compete in the third round, it's important to make some progress. I have a lot of communication with Angel Ruiz-Cotorro and the local medical team. We are not waiting for a wonder. We are waiting for the treatment we try will work, as there is a chance it will solve the problem,"

the Spaniard explained.
Nadal admitted the pain hadn't gone away for 18-19 days, and he realises if he and his team don't find a way to fix it, it will be complicated for him to reach his goal on the Australian courts.
Any improvement?
The Spaniard had already battled Cameron Norrie to reach the 1/8 final. The match eventually ended in Nadal's favour, 7-5, 6-2, 7-5.
In his short interview after the match, the Spanish tennis player explained how he recovered from his back injury. It should be noted that the day before, he had infiltration of the intervertebral joints.
"My back is bothering me less and less. There has been no change for a few days, but today I feel better. Yes, objectively better. Today is the first time I have noticed some improvement, and for me, that's more important than anything else. I need to get back to my normal serve movement – I haven't been able to do that for the last 15 days."
Rafa also admitted he is now finally starting to serve usually. Although the athlete didn't train the day before the match, he just warmed up before the game already with the possibility of new movements. The Spaniard believes he served well, but he can serve better, so he's waiting to do it.
He also shared his expectations for his upcoming match, which he will play against Fabio Fognini, the 17th-ranked Italian tennis player in the ATP rankings.
"I have an excellent relationship with him. Yes, we had a bit of a clash a couple of years ago, but we didn't have any problems afterward. In the locker room, I have a good relationship with everybody. It makes life happier, doesn't it?" said Rafa.
Well, all that remains is to wish the Spaniard good health and good performance at the Australian Open-2021, no matter what.