Pospisil apologised for his Miami 1st round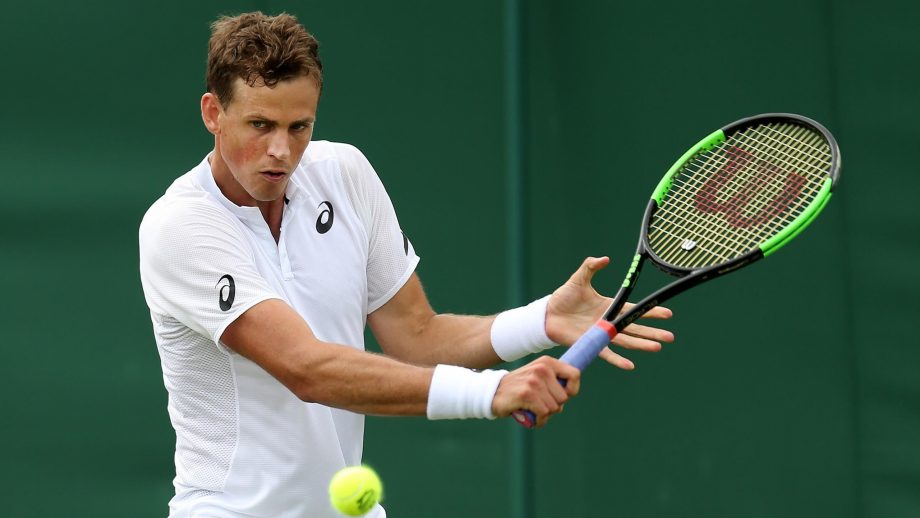 Vasek Pospisil during one of his matches
Yesterday, one of the largest American Masters tournaments started – the Miami Open, which takes place in Miami, USA, from March 24 to April 4. The competition was attended by 96 participants who received a chance to compete on open hard courts for the title and a prize fund of more than $3 million. At the moment, less than half of the first-round matches have been played. However, something interesting has already managed to happen.
In one of the first-round matches, two players fought – Canadian Vasek Pospisil and American Mackenzie McDonald. The American turned out to be stronger this time, which, perhaps, just provoked the Canadian's inappropriate behavior, which caused a rather violent dissonance among others. McDonald won with a score of 6:3, 4:6, 6:3, and Pospisil received two warnings during the match (for a broken racket and strong language) and scolded the ATP head in a conversation with the referee.
After the first set, the umpire asked him what was happening to him. Pospisil replied:
"Yesterday, the head of the ATP for an hour and half yelled at me at a meeting of players – for trying to unite the players. An hour and a half. ATP chapter. # # # # # asshole. Why do I even support this # # # # #… You can disqualify me. I will be glad to sue the organisation."
Of course, when the deal of emotion involved relaxed a little, the Canadian tennis player apologised for this. In his short interview, which he gave just after the match, Vasek apologised for his behavior in the first round of Miami's tournament against Mackenzie McDonald.
"I want to apologise for my behavior on the court in Miami sincerely. I showed disrespect for my favorite game, and I'm very sorry. As an explanation, I want to say that yesterday's meeting of the ATP leadership players got on my nerves a lot. I underestimated how this moment will affect me on the court. Once again, I apologise for my behavior and the vocabulary used,"

Pospisil said.
A little later, details of the players meeting with the ATP leadership were also published, because of which Vasek Pospisil called the head of the organisation Andrea Gaudenzi "# # # # # asshole" during the first round in Miami.
According to the data received, Gaudenzi and his employees very harshly criticised the Canadian and Novak Djokovic, who created the PTPA trade union – in front of a large group of players who came to the meeting. Including he was called "uneducated" and "ignorant."
As a result, Pospisil cried after the meeting and even before the match – which took place the day after the meeting – was shocked.
We recall that earlier, Pospisil was a member of the ATP Players Council, but he was removed from there after creating PTPA. Besides, he and Djokovic were banned from running for the Council while they're associated with PTPA.