Noah Rubin about the scandal of Zverev and his ex-girlfriend and the five-set format at the Grand Slam tournaments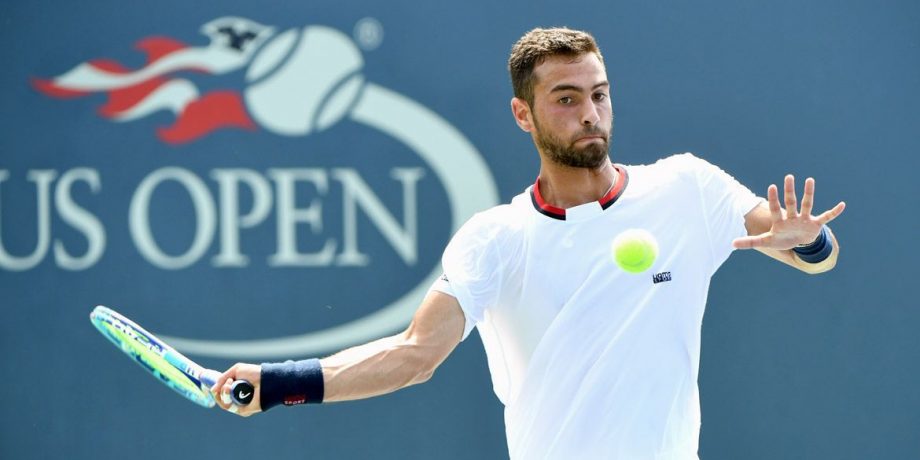 usta.com
The players' reaction to the scandalous news of the German tennis player Alexander Zverev and his ex-girlfriend Olga Sharypova doesn't stop to surprise. With the increase in the number of details of this piquant story, tennis players' comments are also growing.
As already known, the first racket of the world, Novak Djokovic was the first to comment on this situation. Firstly, he supported Zverev, saying that he had known him since childhood and always had great respect for both the German and his family. The Serb also spoke about the ATP reaction to this situation. He said the organizers should develop a particular program to help other tennis players in such difficult conditions.
After Novak, some words about this story managed to say the former world first racket, Andy Murray. He supported the Serb in his initiative to help victims in similar situations and called the ATP reaction late, mentioning that it's necessary to respond instantly in such cases.
This time, the 249th racket of the world, Noah Rubin, shared his impressions of this terrifying situation. It should be noted that not only legends of big tennis but also rising stars express their opinion. Like Andy Murray, Rubin spoke out that the tour doesn't respond to allegations of domestic violence against Alexander Zverev.
In his short interview, which Noah managed to give the other day, he expressed his opinion on this situation, saying that we all have to deal with solving this problem.
"I talked with tennis fans who say it's absolutely abnormal. People cannot just smile and behave like nothing happened, while such serious things happen in our sport. In fact, it's scary if we consider it the norm and just move on. Therefore, I believe no matter what actually happens, we have to figure it out."
The American, an opponent of the five-set format of the Grand Slams, also commented on the recently resumed discussion on this topic.
"I agree that in the first week it's better to play from three sets, and in the second we can already play five. However, the Grand Slams are the only ones doing well during the pandemic. I think their format is the last thing to change. It's better to leave the five-set and worry about something more important,"

said Noah Rubin.