Naomi Osaka – tennis star and global movement activist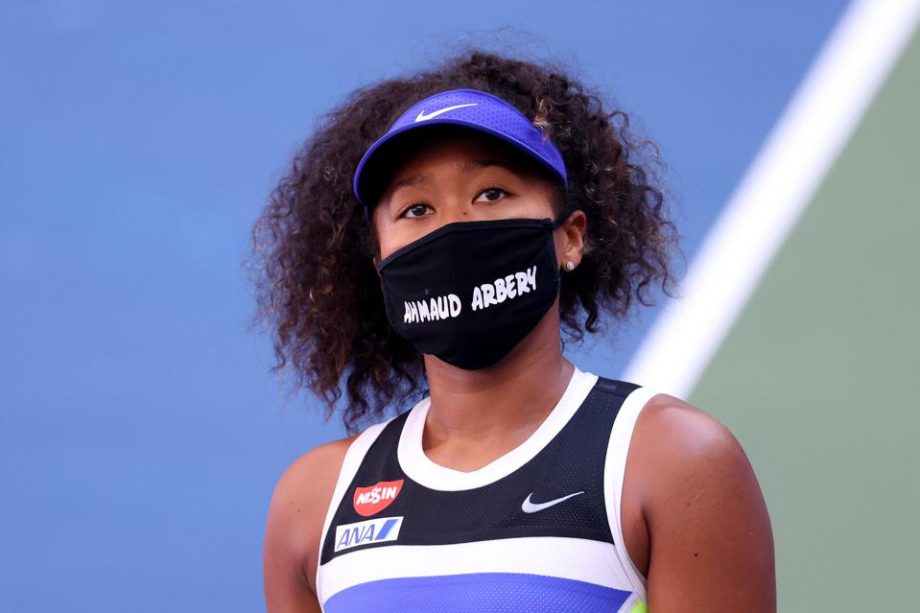 Naomi Osaka puts on a mask of victims of racism
There is a common opinion that sports and politics are incompatible concepts. This changed dramatically at the US Open. Naomi Osaka, one of the greatest tennis players in the world, once again proved that she is the best. This athlete has proven that she can successfully cope with two things at the same time.
Moreover, hitting the ball and political activism complemented each other.
"It's hard to be in a bubble for a long time and stay motivated and focused all the time,"

said Osaka's agent Stuart Dugid.
"But as Billie Jean King says, nobody listens to you until you win. Naomi knew about this, and it motivated her to move on."
23-year-old Osaka has never gone outside the tennis world before. But as you can see now, it was only a matter of time. Naomi feels it has been building up in her for a while. In an interview with Vogue, Osaka shared her memories of the racially motivated murder of Trayvon Martin in her home state of Florida when she was 14.
The popular hashtag #BlackLivesMatter first appeared in 2013. At the time, Martin's killer George Zimmerman was acquitted of all charges. However, he won over a new audience after George Floyd died during his arrest in May of this year. After that, at the end of that summer, showbiz stars and almost the entire sports world intervened. On August 26, following another police shooting in Wisconsin, the Milwaukee Bucks boycotted their NBA game in support of minorities.
Osaka had just finished the tournament when she heard about it. The athlete won her quarterfinals at the Western & Southern Open. Tennis is a rather self-centred sport that rarely connects to the outside world; Naomi was about to make a bold and inspiring decision.
"I've watched the NBA unfold". "I told my wife: 'Naomi will call at any moment.' I wrote to Naomi and said, "Did you see this?" She replied, "Yes, I was just about to call you. I want to leave ".

Dugid said.
Then Dugid thought that Osaka's rival in the semifinals, Elise Mertens, would be turned down. Naomi didn't want to cause any inconvenience, but things took an unexpected turn when he contacted the WTA. Its CEO Steve Simon wanted to know if the tennis player would agree to return and play a day later.
"Naomi and I discussed the pros and cons,"

Dugid explained,
"And decided that she would add another day – at least – to the news cycle around her protest. Given that the main idea was to draw attention to this movement, it seemed important and worthwhile. "
Moreover, it was not only Osaka's match that was postponed. At the time, both the men's and women's tours agreed to cancel their Thursday performance in support of the movement. It was an amazing and long-awaited example of teamwork in the tennis world. Even if one of the players, who was enraged by the loss of a day off before the US Open, allegedly fought with tournament officials:
"Next time I need a day off, I'll just say I'm protesting. Five people have been killed in —— [this player's home country]. "
Wim Fissett, Osaka's coach, was initially not convinced of this decision. He felt that it was a huge stress for the tennis player. Naomi made a loud and bold statement, she read reviews, and some of them were negative. After that, when Osaka played in the semifinals, she was injured. Wim Fissett found that higher stress levels only increase the likelihood of injury.
At the time, Fissett was a relatively new member of the Osaka team. He only became her coach at the beginning of the season. And then he saw her unexpectedly collapse at their first big joint tournament – the Australian Open tennis, where her title defence ended in the third round with Coco Gauff.
Osaki admitted that she doesn't like losing to players younger than me. However, instead of looking at it as a failure, Fissett and Osaka managed to turn the defeat to their advantage. Two weeks later, they ended up in Cartagena, Spain, where Naomi represented Japan in the Fed Cup qualifier.
"It really opened up,"

Fissett recalls.
"We talked about what happened, how she felt before the match with Gauf. It was a big turning point this year. It's true that losing can be a great experience, but how many people really go deeper and analyze what happened? This is what Naomi did in Spain, and so in the end, she was able to step over herself and grow. "
That championship was an emotional shake-up for Osaka, even if the Japanese team lost. In any other season, Naomi would have been able to return to the United States with motivation, energy and stable morale to go through the Indian Wells and Miami Sunshine Double. However, both of these events were cancelled by the pandemic.
And now, almost six months have passed since everything returned to normal way . Then the best tennis players in the world gathered at the Billie Jean King Tennis Center in New York. Osaka lost its first Western & Southern Open matches (which were moved from its regular base in Cincinnati). However, she was able to rise above a host of distractions to beat Mertens in Friday's rescheduled semifinal. Tennis player's injury – a twitching hamstring forced her to refuse to participate in Saturday's final against Victoria Azarenka.
Nonetheless, Osaka was back on the court by Tuesday – this time for the first round of the US Open. She donned the first of seven masks with the names of victims of police brutality. This seven includes Breonna Taylor, Elijah MacLaine, Ahmaud Arbury, Treyvon Martin, George Floyd, Philando Castile and Tamir Rice.
Duguida believes that Naomi's position has doubled the pressure on the athlete, thereby forcing her to perform.
"She went to every match, including the final, knowing what they would say if she lost. Critics argued that she was distracted and that she should take up tennis. The only way to silence the haters and sceptics is to win the tournament. "
In the beginning, Fissett worried about Osaka's injury. However, he is not only a phlegmatic person; he is also an experienced coach who has already won major tournaments alongside Kim Clijsters and Angelique Kerber. Fisset returned to the same winning no-training strategy he used with the Clijsters on her way to the 2009 US Open.
"Naomi was in great pain,"

Fissett said.
"On the days when she had no matches, she did not play at all. We made her recovery, light workouts in the gym, trauma control. I've been through this before. Some players do not need this training during the weekend. This keeps them mentally stable. I did the same to Kim. "
Gaining momentum with each new victory, Naomi realized that she could enter the court with her usual explosive strength, despite the discomfort of her leg injury. At that moment, Fissett realized that Osaka could do something magical. Her political activity only contributed to her sporting ambitions.
"I was surprised to see the first-name mask at the US Open,"

Fissett said.
"I didn't know anything about it. But I think when Osaka does a lot of things off the court, it helps her because she doesn't think too much about tennis. Otherwise, she thinks too much. In this respect, she is different from other tennis players. "
Dugid agreed with this opinion. When Naomi stepped off the court after her first win, she told the press that she had done seven masks. Some found it presumptuous and overconfident. However, it was actually very inspiring and perfectly thought out. These seven masks gave her great purpose and motivation.
In the final, in which she fought Azarenka, Naomi tested her fate. When Azarenka, with the score in her favour 6: 1, 2: 0, flinched for a moment due to poor service on the serve, Osaka was ready to tear. By increasing her pace and intensity without aiming too close to the lines, she has won 12 of her last 16 games.
There were many high points in the game, including one right-hand jab that made the commentators laugh in disbelief. However, the most memorable event was the ceremony on the court. When Tom Rinaldi asked the tennis player what message she wanted to convey through her masks, she looked at him intently and replied,
"What message you received is more of a question."
Osaka's response was sincere, spontaneous, and motivational, like everything else in the story. What a victory. And, more importantly, what kind of woman.