Nadia Petrova – about the death of her mother, loneliness and Sharapova's father in the trash can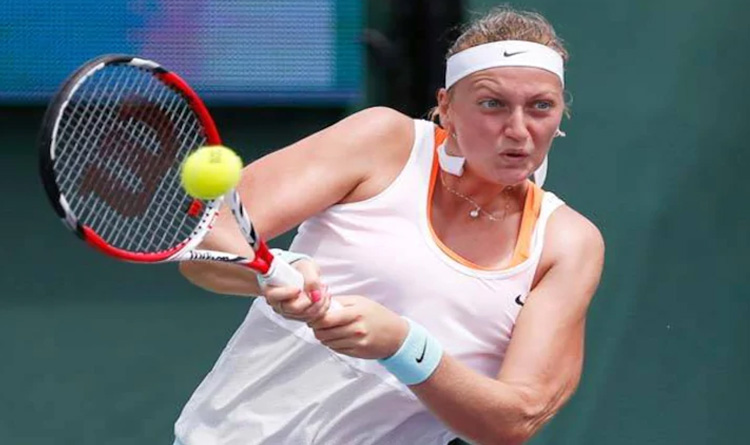 Reuters
Nadezhda Petrova comes from the generation of Russian tennis players who dominated the WTA in the 2000s and early 10s. She did not win the Grand Slam tournament even in a pair, such as Vesnina or Zvonareva. Still, she was super stable (she dropped out of the top 20 just once in 10 seasons) and unstoppable when she was playing: victorious finals with peaks Moresmo, Henin and Wozniacki, two hits in the final, bronze of the 2012 Olympics paired with Kirilenko.
She officially ended her career in 2017, although the last time she entered the court three years before. Then she lived in the USA: she was recovering from injuries and personal tragedy, tried to start an academy, travelled, and dreamed of finding love.
Today Nadia is in Moscow: she trains children in a newly opened school, brings up a daughter and still dreams of happiness.
Alexander Golovin met with her and recorded a monologue full of pain and suffering.
"At the end of the day, I crawled into the room on all fours – my leg seemed to be cut with a knife."
I have had many injuries during my career. The last unpleasant situation happened in 2013 before Wimbledon – a hip hurt. Scientists for a long time could not figure out what was the matter.
I still showed up for the tournament – alone and in pairs, although the pain was hard. During Wimbledon, we usually rent a house. And you know, all English homes generally have second and third floors where you have to climb the stairs. My room was located on the third floor. I crawled into it on all fours – it was simply unrealistic to move differently. The leg seemed to be cut with a knife.
Before the game, I injected painkillers, bandaged my thigh, and fixed it. I could not usually serve, which is why I flew out alone in the first round, but I usually kept my zone in tandem – with Srebotnik, we even reached the quarterfinals.
And I did not remember the moment of injury. Its essence is on the fingers: the joint consists of the upper cup and the thigh bone, which is attached to the cup. A piece of cartilage chipped off the wall of the upper cup and dangled. With an effort on the leg, the bone touched the cup more than usual, which means that the piece that had come off rested against the bone. Because of this, it hurt.
Then I asked the doctors how this injury could appear. They said that the reason is a lot of repetitions – for instance, innings when you make unnatural movements and continuously land on your left foot. After thousands of repetitions, your body cracked, it had expired.
We did not find out all this at once, at first – even at Roland Garros – they advised me to take a break and rest, then we thought it was a muscle, and treated it with acupuncture and ultrasound. At Wimbledon, they injected a blockage, did several CT scans, but nothing helped. The reason was found out only after contrast injection in the joint and another tomography.
Then I had only two ways: to do the operation or just to wait. I did not want the operation and was afraid. I chose an injection of cortisone, after which nothing could be done at all for three weeks so that the cartilage would dissolve. I went to the US Open-2013 only thanks to my partner – we had a good six months, we were high in the ranking and could get into the top 4 to participate in the doubles final. Then they refused all Asian tournaments and played only at the final in Istanbul. It turns out that in six months, I participated in only two matches – and then in pairs.
This time turned out to be difficult. I watched everyone perform, I wanted to be with them on the court, but instead, I did the same thing every day: I tediously pumped my thigh. I don't know if my cartilage had dissolved, but by the end of this year, the pain was gone. Then I decided to prepare for the 2014 season. I even agreed to play a couple with Nastya Pavlyuchenkova. But in December there was a tragedy that pulled me out of the preseason in America. "After the death of my mother, apathy came, I didn't want to do anything, to live".
Now I don't do that, but I used to have a habit of turning off my phone before going to bed. Not to be disturbed. Parents knew this and usually called at 10 pm Moscow time. It's already a day in America, and I have a break between workouts.
On December 8, 2013, I washed my face and turned on the phone just after sleeping. Suddenly I saw a missing – and not one – from my father. I had 8 in the morning, which means it was 3 in the afternoon in Moscow. I urgently called back; he quickly said: "Mom returned home, she was skidded, another car crashed. Everything happened at once – to death. "At that moment, something inside me seemed to break off.
I decided to take a ticket to Moscow and flew out the same evening. There was complete devastation; tears were coming all the time; I did not sleep for a second on the plane. The stewardess always approached and asked if everything was fine with me. She waved her off, saying that everything was okay. You can't tell her how it is.
At the airport, dad met a friend – it is clear that he did not have a face. Preparations for the funeral began: those days when you just can't sleep. It seems like nothing else during the day, while you are doing something, and the brain switches over. But as soon as it gets dark, the details start spinning in my head.
On that day, my mother was driving, returning from the Moscow region. She always dreamed of a summer residence, but you need to monitor the house, spend a lot of energy continually. Thereby, instead of a home, we bought a country apartment in the Chernogolovka area. A magnificent place right next to the forest came out – ponds, berries, mushrooms, still friends lived nearby. Parents went there for vacation almost every weekend. That time my dad got sick – he didn't go.
Back, my mother returned as usual along the Shchelkovskoe highway, driving along her lane. In a place where overtaking is prohibited and a solid line is drawn, a car flew out to meet her. To avoid a head-on collision, my mother pulled herself to the side of the road and ran into the ice-covered with snow. She lost control. The car skidded, and she was run over by the car that followed.
Mom died. And in the car that followed her, everyone is alive, but seriously injured. The car that flew in the oncoming lane left, although the registrar filmed its number. When it came to a showdown, the police wrote in the way it was easier for them: there is no person – let her be guilty. Only a completely different person is to blame.
We figured it out for a long time, trying to remove the blame from mom. I even turned to Safin when he sat in the Duma. Marat wrote deputy letters to reopen the case. But everything is useless. Everything I could think about was my mother.
Since this, I returned to the tour: to train and move to hammer the pain of loss. There was no point in going to Australia, I showed up in Paris, Dubai, Indian Wells, Miami, but there was no motivation left in tennis. I didn't think about him at all. First I took a break for the summer, then until the end of the season. Then acquaintances began to bring me to my senses, but I no longer had the desire to go to the court.
"In order to lose weight, I ran almost in a diving suit for 30-40 minutes before breakfast. Mom put on the scales twice a day".
My dream in tennis has always been the Grand Slam. Unfortunately, this did not work – either alone or in pairs. I realized my mother's dream – I took a medal at the Olympics. After all, I came to tennis thanks to my parents: they are athletes, my mother is a medalist of the 1976 Olympic Games. I grew up with them at the training camp, got used to this atmosphere and always thought that I would do the same.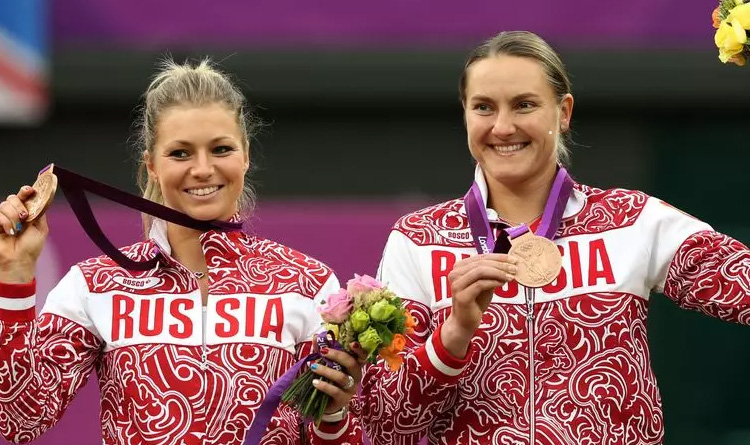 Source: News Break
Mom eventually became my second coach. She went to tournaments, did physical training, and was always there. Because of the move, we mostly talked with dad by phone, and mom took care of until 21-22 years old. Until I realized that I was already independent: that I understand how to eat, sleep, train, recover. Only after that, she let her go free-floating. And I came only to some tournaments.
– Do you return to that day in December now?
– Over time, less and less. They say time heals wounds. Nobody and nothing heals anything. Just over time, you will stick the pain somewhere far away and try not to think; you live in your routine. And even if you do remember, you never speak, because tears come immediately.
As soon as you cross with relatives or acquaintances whom you have not seen for a long time, they begin: "Oh, how sorry I am, how worried." Something else. They are immediately trying to change the topic so as not to talk about it.
She pushed me somewhere far away – that's all.