Marton Fucsovics: "Rublev is playing unbelievable right now. We're in for an exciting final"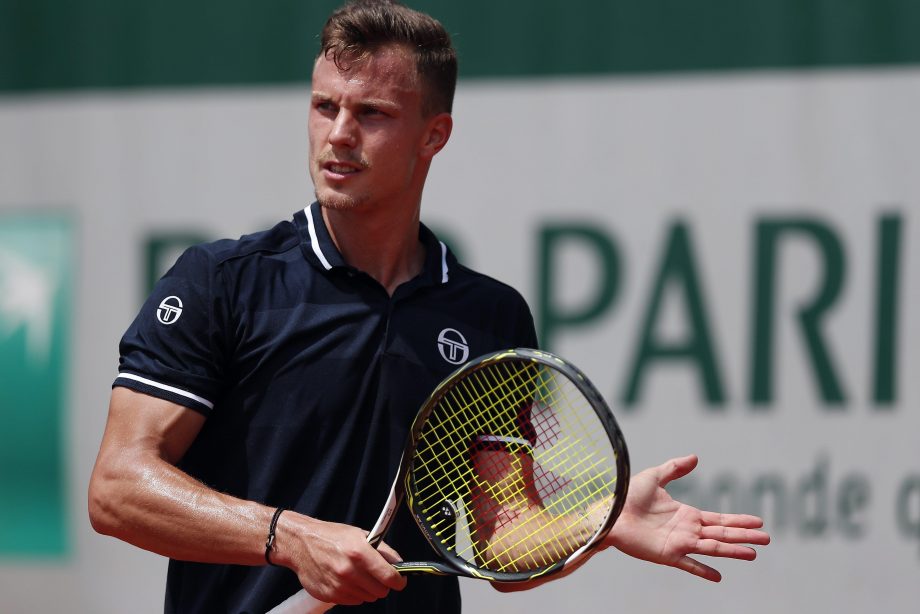 Marton Fucsovics during one of his matches
As already stated, a rather large ATP 500 tournament is held March 1-7 in Rotterdam, Netherlands. Thirty-two competitors fought on indoor hard courts for the tournament title, which has a prize pool of more than 1 million Euro. However, only two of the strongest players reached the final – world No. 8 Andrey Rublev and world No. 59 Marton Fucsovics. With the tournament scheduled to end on March 7th, we will find out today who will get the right to be named the event's best player.
Hungary's Marton Fucsovics, the former number one junior player and winner of one ATP tournament, beat Borna Coric of Croatia 6-4, 6-1 in the semi-finals the day before. In his short interview, he shared his impressions of his performance at the tournament.
"I'm delighted. It's my first ATP 500 final of my career. I qualified, played very well all week, and served well. In the semi-final match against Borna, I just tried to play relaxed, enjoy the match and make the most of it. I'm enjoying this week."
The Hungarian will play for his first ATP 500 title against Russia's Andrey Rublev, who has won 19 straight matches in the category. He also commented on his performance and said the spectators are in for an exciting final.
"Andrei is playing unbelievable right now, especially at the ATP 500 level. He hasn't lost for a long time. We're in for an interesting final. I'll try to show everything I can and have fun."
We should remind you that Marton Fucsovics and Andrei Rublev will play in the final today, March 7th, in Rotterdam at 15:30 hrs Dutch time.
We can only hope both players will show their excellent tennis and allow the spectators to enjoy a terrific match.