Karen Khachanov has been battle with the arbitrator in the quarter finals of ATP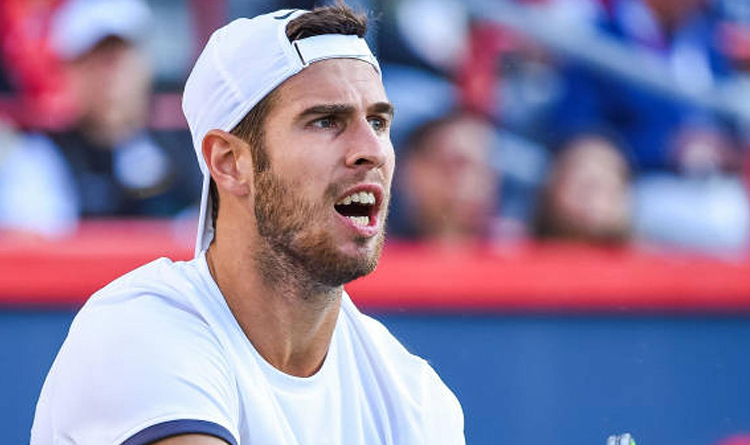 Tennis World USA
Karen Khachanov was dissatisfied with the referee's decisions during the quarterfinals and entered into a skirmish with him.
The 17th world racket Karen Khachanov lost the game with Briton Dan Evans in the quarterfinals of the tournament in Antwerp (6: 3, 6: 7 (6), 4: 6). The Russian tennis player was leading 6: 3 and with a break in the second set but missed the advantage.
"Which is close, that's such an out. Everyone saw this, but you are silent. What are you doing here?" – Khachanov turned to the judge. "I cannot reverse the decision," Noor explained.
The Belgian tournament is held without the Hawk-Eye system, so in controversial episodes, the decision is made by the referee on the tower. Adil Nur, who worked on Khachanov's game, made several mistakes, the most flagrant of which was fixing the ball to hit the court after Evans hit at 7: 7 in the tie-break of the second set.
"Then why are you sitting here? We could have played without you. That's bullshit. Without the Hawk-Eye, you have to see every f**ing ball" Karen said before kicking the net and hitting the referee's platform with his racket several times.
Khachanov did not calm down and left the court without permission, but Nur asked him to return:
"First ask, I will let you go. I don't know where you went. "What do you think? To the stands? "Karen answered tartly. As a result, the judge issued a warning to the player for unsporting behaviour.
After the match, Khachanov commented on the situation and said that he was not angry with the referee.
"I just wanted to say a few words after today's match," Karen wrote in a story. – It was an emotional and challenging match … I want to say that after the game I talked to the referee. He was very sorry and apologized to me for the mistakes he made during our match. In turn, I apologized to him for rude behaviour. After all, we are all human, and we can make mistakes … I didn't want to offend anyone and behave like that. I just could not restrain myself at these decisive moments … Which ultimately affected the result of the match. Thank you all for your support. It means a lot. "
The work of the referee, as well as the lack of a recording system, did not go unnoticed by other tennis players.
"Of course, we don't need Hawk-Eye on hard either. Keep it up, ATP 👏🏻 ", – wrote on Twitter Denis Shapovalov, who a week ago expressed dissatisfaction with the work of the system at the tournament in St. Petersburg.