India's Ankita Raina reached the second round of French Open qualifiers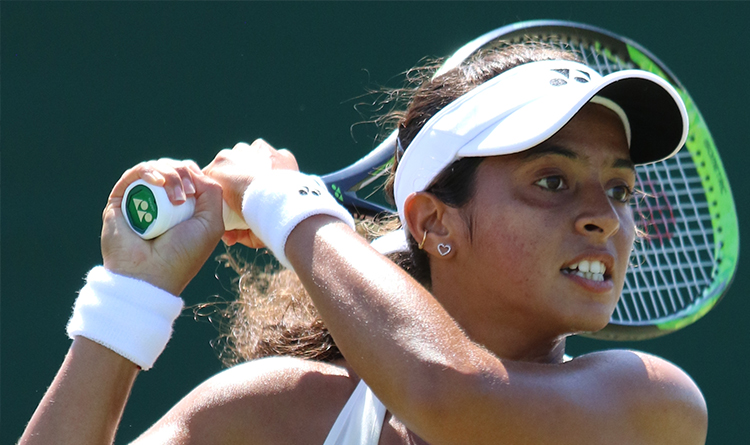 si.robi / flickr.com
Indian tennis player Ankita Raina has made her way to the second round of French Open qualifiers by defeating Jovana Jovic by 6-4 4-6 6-4. She will next face Japan's Kurumi Nara in the 2nd round. However, Ramkumar Ramanathan's moves fell flat as he failed to qualify for his maiden Grand Slam singles.
After Sania Mirza, Ankita Raina will be the only Indian woman to play in the singles main draw of a major tournament.
A hard-fought win over Jovana Jovic cleared the path for India's Ankita Raina to the second round of French Open qualifiers. In a two-hour 47 minute game, the 27-year-old Indian won 106 points to 100 by beating her rival with 6-4 4-6 6-4.
To qualify for the main draw, Ankita will need to win two more qualifying rounds. If she successfully reaches the main draw, she would become the second Indian woman tennis player to have achieved so, after Sania Mirza, who had played in the singles main draw in the 2012 Australian Open.
Now, talking of men's singles, the Indian Davis Cupper—Ramkumar Ramanathan, bowed out after a straight defeat against the French wild card Tristan Lamasine.
Ranked 198—higher to Lamasine (who is placed 268 on the ranking chart), the 25-year-old Ramkumar lasted one hour and 27 minutes before being defeated by the latter who prevailed 5-7 2-6 against him. Ramkumar has been desperately trying to make it to his maiden Grand Slam main draws since 2015 but in vain. So far, his best effort was when he made it to the third round at the Australian Open qualifiers in 2018.
Now Prajnesh Gunneswaran is the sole hope of India who has earned a spot in the men's singles qualifying event, after the country's top singles player Sumit Nagal already exited.