Fortitude and endurance: the Australian Nick Kyrgios won his 8th game in 10 five-set matches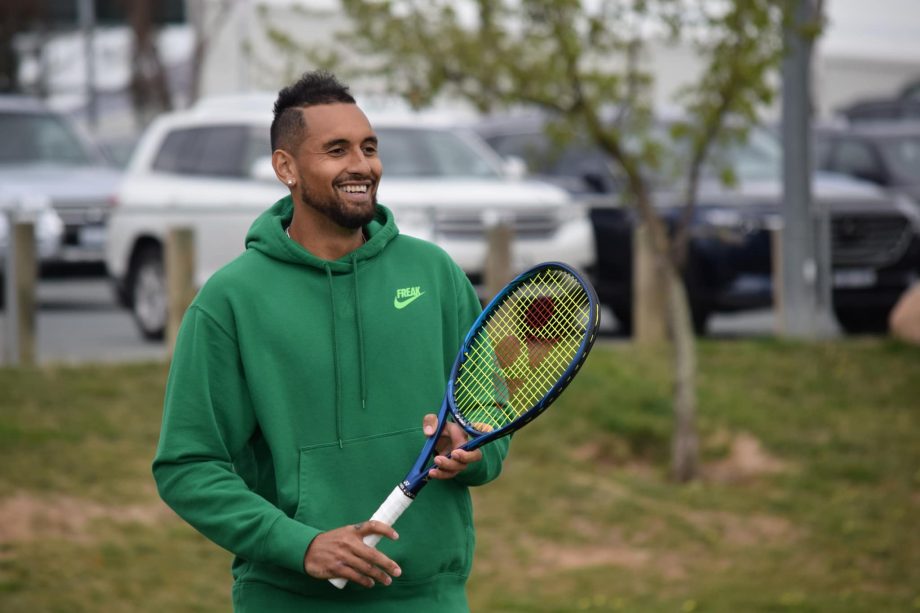 The Australian Nick Kyrgios holds his racket
One of the Grand Slam tournaments, the Australian Open, began to perform three days ago, on February 8. As in the women's event, the 128 men will be battling it out for the title, with prize funds of $61 million. Playing match after match on the Melbourne hard courts from February 8-22, the tennis players will be competing for the high-profile title of 'the champion of the Australian Open-2021'.
The Australian Nick Kyrgios, currently ranked number 47 globally, defeated French player Ugo Humbert in the second round of the Australian Open 5-7, 6-4, 3-6, 7-6, 6-4. At 4-5 in the fourth set, he scored two match points on the Frenchman's serve.
What was so remarkable about this match? In a tenth five-set match, the Australian secured his eighth win in games of this pattern. At the Australian Open, it was the Australian's sixth five-set match, winning four of them and losing two.
It's the fifth time in his career that Kyrgios has been beaten 1-2 in sets. At the same time, 13 times he has lost. The last time Nick did that was in 2017, after which he lost four matches in that situation.
Those who have been involved in professional sport in their lives know that such victories are extremely difficult for athletes. Almost without energy in the game's last hour, it's challenging to get a grip and bring the game to a victory. The Australian has done it for the 8th time in 10, which shows he has excellent strength and spirit.
It's also worth mentioning that Nick will play third-ranked Dominic Tim in the third round. Will it be a five-set battle again? Or will it be a play at one goal? It remains to be seen.