Fight to the last: despite ankle pain, world number four Sofia Kenin has reached the next round of AO-2021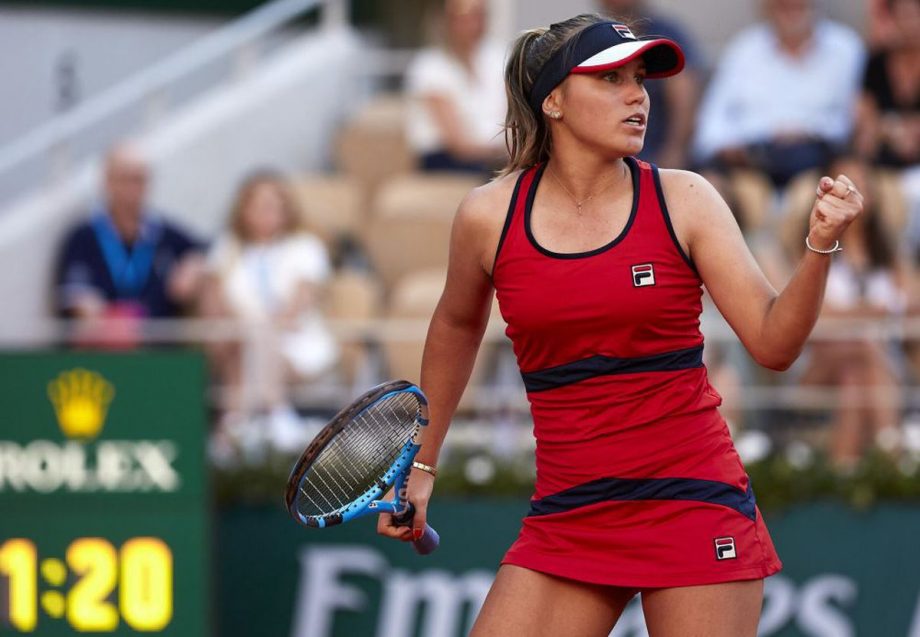 Sofia Kenin during the match
As everyone knows, yesterday started one of the Grand Slam tournaments, the Australian Open. It's the first major tournament of its kind in 2021 with a $61 million prize fund. From 8-22 February, 128 rivals will be competing for the most significant title on hard courts in Melbourne, Australia's city.
Sofia Kenin, the current champion of this Grand Slam tournament, commented on the episode that occurred with the score of 4:4 in the first set of her match against the Australian tennis player, who occupies 133 positions in the WTA ranking – Maddison Inglis.
To the interviewer's question, "The audience thought you sprained your left ankle. Is it true?" the world number four replied that it was. She admitted that this usually happens when she doesn't play well or doesn't turn on 100%. The moment it happened, Kenin thought, "Oh my God, am I going to get injured?" but luckily, it turned out to be okay.
The American tennis player also revealed she is not having any problems at the moment. Fortunately, this unpleasant situation didn't turn out to be a severe injury for Sofia, which probably would have destabilised her.
After the foot problem, Kenin lost a game but then took two in a row. The encounter eventually ended 7-5, 6-4 in favour of the American.
Despite this, Kenin will now face World No.65 Kaia Kanepi. Let's hope her left ankle doesn't bother her again as she progresses through the event, and she can repeat the extraordinary result she had last year and become the Australian Open-2021 champion.