Djokovic's counterattack is maddening. He pulled out two perfect hits on his way to an all-time high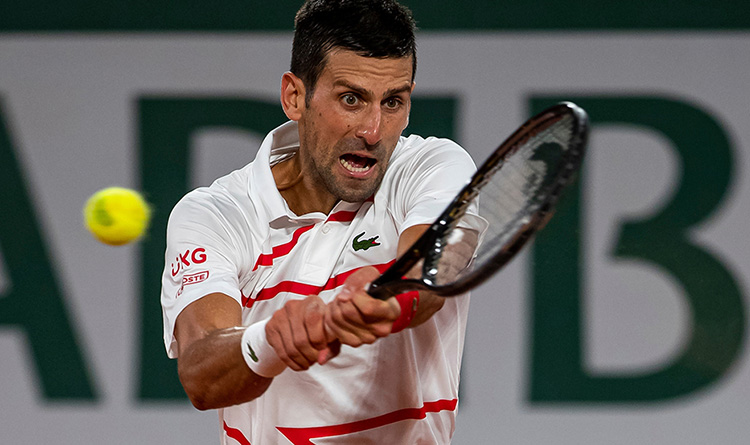 Photo Network
This Wednesday, Novak Djokovic reached the quarterfinals of the tournament in Vienna.
The win over Borna Coric was confident (7: 6, 6: 3), but the match turned out to be very difficult. In the first game, the Croat played probably the best tennis in his life and reached the set point four times in a tie-break.
As a result, Djokovic won it 13:11 – in his career, there was only one longer tie-break.
In the second set, Borna Coric gave up a little and quickly lost the serve, making a double on a breakpoint. However, after that, he grabbed again to equalize the score. And Djokovic made unrealistic efforts not to allow it.
The Serb regularly takes points away from opponents like that, but it's always impressive. Coric's third forehand flew in powerfully and almost at the crosshairs of the lines, but Djokovic answered from the defence that he did not let Bourne immediately move forward and finish the exchange.
And his response to the shortened hit from the summer is a miracle. Coric helped a little by sending the drop wall diagonally, not along the line – so the Serb had to run a little less.
But he shortened Bourne well, and the fact that Djokovic got the ball at all is already an achievement (especially considering how abruptly he changed the direction of running). How deep he was able to push it, should have just driven the Croat crazy, because after that the position turned from 99% winning into losing.
With this victory, Djokovic ensures himself the first line of the ranking at the end of the season. In theory, Rafael Nadal can still beat him, but for this, he already needs to take a wild card to the tournament in Sofia. But it isn't easy to believe that Rafa will do it.
So the Serb will finish the year as number 1 for the sixth time – and will repeat the historical record of Pete Sampras (breaking away from Federer, Nadal and Connors). In addition to this, 33-year-old Novak will become the oldest leader in the ranking at the end of the season – but this record has generally been beaten for the past four years.