Dimitrov's crazy season – COVID-19 positive test and injury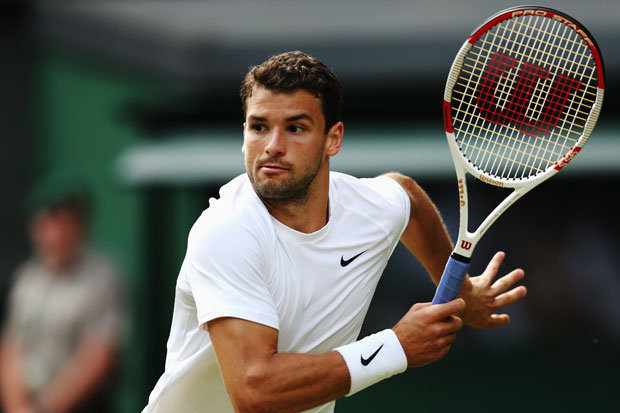 Grigor Dimitrov plays at Wimbledon
"This year has been crazy for me, and I learned one thing from coaches and people who have a lot of experience, that sometimes the right thing to do is take a step back. For the first time in my career, I heard this,"

said the Bulgarian tennis player.
Grigor Dimitrov spoke about his decision to take the necessary break. The 29-year-old tennis player decided to take a break in Vienna and recently received treatment for a foot injury.
The athlete has had big swings this season, including testing positive for coronavirus following his appearance on the Adria Tour.
He said that he thought it was hard, but it was also positive. During his 20 days of self-isolation at home, he said he could really think about important things. And he really thought about a lot. He even started to appreciate more people who really care about him.
The athlete explained that he was "hit hard" by the disease. After that, Dimitrov began to slowly return to the tour, but ended it with a decent 11-6 record for the rest of the season, including the semi-finals in Rome and the fourth lap at Roland Garros.
Despite the fact that regular competitions are quite difficult in themselves, the uncertain schedule and new conditions make them even more difficult. But the athlete who sometimes works with Andre Agassi and trains with Christian Groh wants to remain always positive.
"All athletes are generally at high risk, overcoming physical and psychological limits every day. I am very strict with myself. The best thing about our sport is that you always have the next week. So I always have time to fix myself, and that's just fine."

Dimitrov said.
However, in the offseason, he wants to take his mind off the courts. Previously, Dimitrov helped various charitable foundations in his country, and now has his own initiative for many children in need.
"I just recently founded my own charitable foundation, the Grigor Dimitrov Foundation, so I am very happy. It is located in Bulgaria,"

Dimitrov said.
For him, this project has special meaning.
When he was a child, his mother always picked me up from school. He was very, very young. Every time he and his mother stopped, these children were behind them, and they always stretched their hands through the fence. The athlete's mother tried to explain: Sonny, they are there because they have no family. Therefore, he was always very sad.
"I thought, 'Yes, one day I want to help them.' And she said, "Just become a good tennis player and then start helping the kids." I've always wanted to build a school like this."