Competition named after Pavlyuchenkova will be held in Balashikha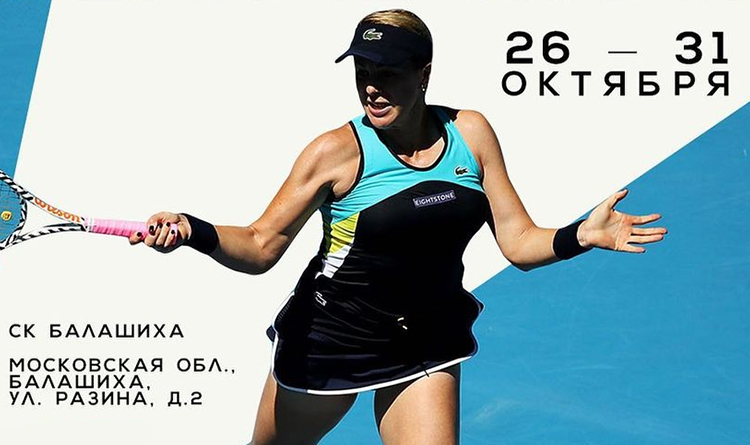 Anastasia Pavlyuchenkova/Instagram
Tennis player Anastasia Pavlyuchenkova organizes a tournament for 13-year-old athletes. Children will compete for big prizes. The biggest among them is a trip to France for a tournament.
The third racket of Russia Anastasia Pavlyuchenkova announced a tournament for tennis players under 13 years old.
The competition, called Anastasia Pavlyuchenkova Cup, will take place in Balashikha from October 24 to 31. One hundred twenty children from all country will compete for the main prize. In the first two days, the qualifiers will be played, while in the last week of October – the main draw.
The winners of the tournament will receive memorable gifts: a wild card for participation in the international tournament Les Petits As.
It will take place in France. Dinara Safina, Anna Kournikova and Rafael Nadal became the champions of such competition.
However, the winners will not be left without valuable prizes. The organizers promise gifts from many partners: equipment from Lacoste and Decathlon, 3D carbon cups from Lynx, as well as gold bracelets with an engraved tournament from Labrador V.G.
Anastasia Pavlyuchenkova shares:
"When I look at these children, I remember myself at their age. There were many great tournaments in Moscow at that time, and I came from Samara and won them. The most important were the prizes, such as a phone or a CD-player. What can we say about the "Grand Slam" – I still remember a plush kangaroo, which was presented to me at the age of 14 after winning the junior Australian Open".
"Thus, I wanted to prepare a special prize for my own Cup. The wild card to the most prestigious tournament in the world is an excellent opportunity for our guys to show themselves. Every year all top sponsors come to Tarbes for Les Petits As, who follow up on young talents. "

Anastasia Pavlyuchenkova