Cerundolo becomes the 5th lowest-ranked ATP champion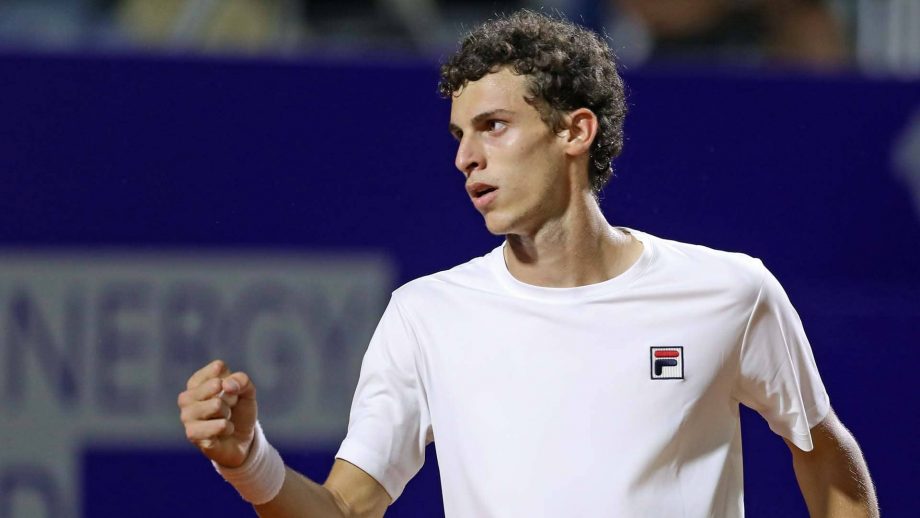 Juan Manuel Cerundolo during one of his matches
Another ATP Tour 250 event, the Cordoba Open, took place on February 22-28, 2021 with prize funds of nearly $400,000. The tournament was held in Cordoba, Argentina, on open clay courts.
In the final, two players – world No. 335 Juan Manuel Cerundolo of Argentina and No. 47 Albert Ramos-Vinolas of Spain – competed for the tournament title. It would seem the outcome of the match was quite obvious. However, on the last day of the tournament, Juan Manuel Cerundolo had an unexpected win over the fifth-seeded of the tournament.
The Argentine's victory in the ATP series tournament changed many things. After beating Albert Ramos-Vinolas 6-0, 2-6, 6: 2, world No 335 Juan Manuel Cerundolo, who emerged from qualifying, became the fifth lowest-ranked ATP champion after No 550 Lleyton Hewitt in Adelaide 1998, No 352 Fernando Gonzalez in Orlando 2000, No 349 Tommy Haas in Houston 2004 and No 355 Pablo Andujar in Marrakech 2018. This makes the 19-year-old Cerundolo 5th on the list of lowest-ranked ATP tournament champions.
The 19-year-old Argentine hasn't previously played in the main draws of ATP tournaments. He's the first to win the title since 2004. Then it was Spanish player Santiago Ventura in Casablanca, whose top-ranking position in the world rankings was once 65th.
Also, Cerundolo repeated the record of former world number three Guillermo Coria of Argentina and became the youngest Argentine since 2001 to win an ATP tournament.
With the win in Cordoba, Cerundolo will make his debut in the top 200 and become the 181st ranked player in the world.
We congratulate the young tennis player and wish him great success in his future tournaments in which he will compete.