Azarenka about the Australian Open quarantine: "I understand the disappointment of unfairness, but we just have to accept it"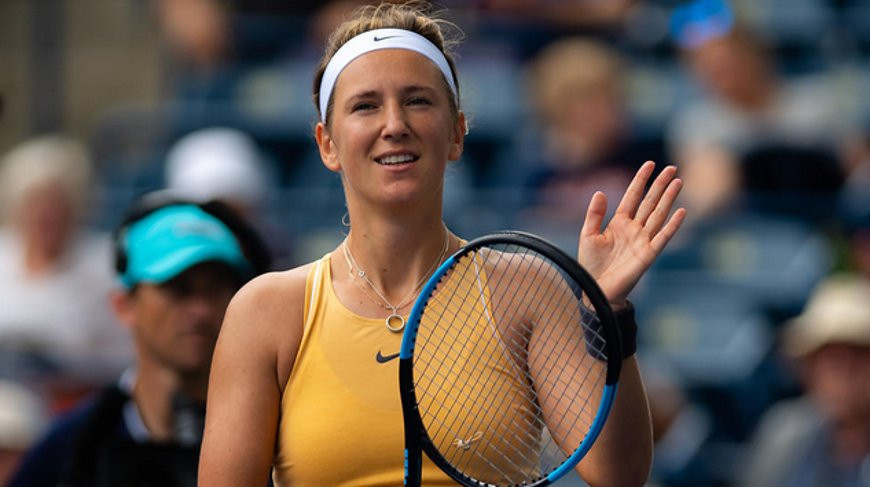 Victoria Azarenka rejoices at her victory after the match
As you know, the fight for a place in the main draw of one of the Grand Slam tournaments, the Australian Open, continues to this day. The tennis players who aren't among the highest-ranked in the ATP and WTA world rankings are fighting for the chance to be in contention for the first place this time. We will see the qualifiers' results very soon, although the main draw won't start until February 8.
In December 2020, the first news emerged that players would have to observe some quarantine measures during the tournament. Since then, the Australian Open organisers have made some changes to this list, so the players have only recently learned all the exact information.
Of course, most players expressed their dissatisfaction with this. Besides 2020 has already been a challenging year for all of us both mentally and physically, so far we have seen a little good news and pleasant predictions for 2021. On top of that, if the players don't have the chance to prepare properly for the tournament, they won't prove themselves to their full potential either. That's why two-time Australian Open champion Victoria Azarenka decided to speak out about it.
In her social networks, she posted a statement on the strict quarantine for some Australian Grand Slam participants. You can read a small part of the whole appeal below.
It should be noted that Azarenka addressed the tournament participants and their coaches, attendants, and even residents of Australia. Deciding to seize the moment, the tennis player reached out to some of her colleagues and media around the world, explaining the players' position and urging everyone to treat each other with understanding at such a difficult time.
"It was a tough time for many of us. We, including myself, didn't expect the situation to turn out like this. It's hard to accept the very fact of being on a 14-day strict quarantine, as each of us is doing an incredible amount of work in the off-season, preparing for our first Grand Slam tournament of the season. I understand the disappointment and the feeling of a huge injustice."
Also, in her address, Victoria said that no one has a clear idea of how to operate at full capacity in such a situation without disruption during the raging pandemic. The whole world was faced with this as recently as last year. But, she said, sometimes it happens, you have to accept it, adapt and move on.
"I would like to appeal to my colleagues for cooperation, understanding and sympathy for the local people who have gone through a lot of bans and restrictions without a choice. Unfortunately, they simply had to comply. I would also like to ask for sensitivity to people who have lost their jobs and loved ones during this terrible time. I want to encourage everyone to respect people who work tirelessly to make our lives easier,"

wrote the former world's first racket in her Twitter.
Besides, the Belarusian asked the media to be conscious of their influence in this situation. She said she would like the locals to understand that health is a priority for the players.
"Please, let's support each other as much as we can. Things get easier if there is cooperation and an atmosphere of empathy."
It's worth saying that we support Victoria and we also wish not only the participants of the Australian Open-2021 but all tennis players good health and a little patience. The most important thing is to remain human in this situation and remember that it's not easy for all of us right now.