Aslan Karatsev: "Australian Open-2021 helped my career very much, and I believed I could play with anyone"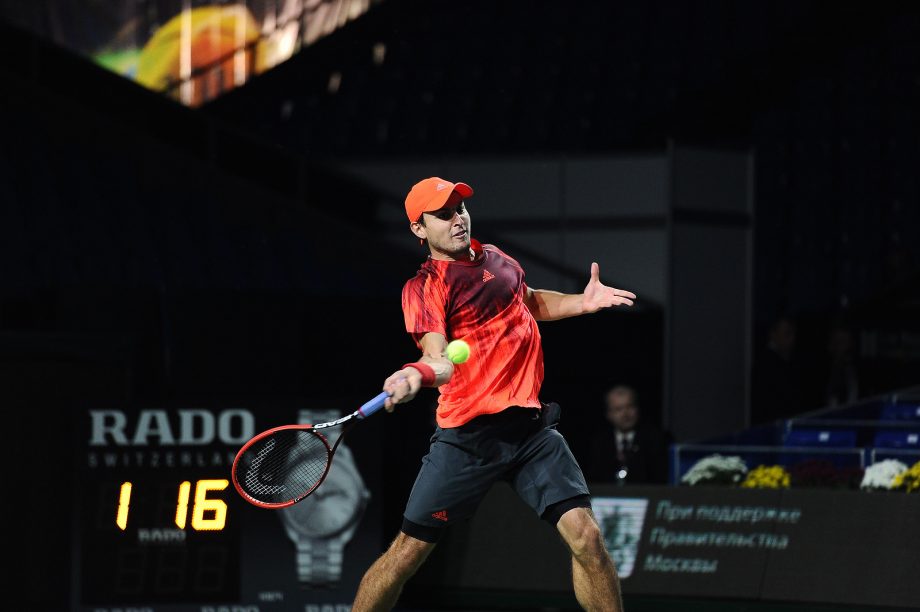 Aslan Karatsev during a match at AO-2021
Here also comes the end of Australian Open-2021 – the first Grand Slam tournament this year. One hundred twenty-eight participants of the main draw, both in men's and women's categories, fought for a tournament title, which prize fund is about 61 million dollars. And here, the name of the winner among men who played more than five matches (without qualification) on open hard courts of Melbourne will become known already tomorrow really to be considered the best of the best. 
Aslan Karatsev, the Australian Open-2021 semifinalist, in his small interview, answered whether there is a difference in the level of a game of his last rivals a tournament and the Serbian.
"Of course, it's the most serious level. The difference is huge. Novak doesn't give points without a fight. On the giving, I had to play rallies. The serve didn't earn easy points today, and constantly there were long rallies. And he was serving well all match. It pressed,"

told the 114th racket of the world.
Also, Karatsev summed up the results of the debut Grand Slam. The Russian tennis player admitted these two weeks during which a tough fight for a rank "Champion of Australian Open-2021" were conducted brought him experience and confidence. According to him, now the athlete will play in all large tournaments without participating in qualification.
"I began to believe in myself more. I finally believed I could play with anyone. I think these two weeks very much helped my career. Further, I will be just surer, and I will continue to train and play. I improved my rating and entered in the top-50. It's a huge step forward for me".
In a second couple of semifinalists, the Russian Daniil Medvedev and the Greek Stefanos Tsitsipas fought for a victory. The match came to an end in favor of Medvedev, who beat the opponent in 3 sets with the score 6:4, 6:2, 7:5.
We remind you that the tournament final among men will be held tomorrow at 19:30 Australian time. Will fight for the winner's rank, the first racket of the world Novak Djokovic and the fourth world racket Daniil Medvedev. By the way, it will be the last match which will take place on the courts of Melbourne.