Are privileges always good? Djokovic is unhappy he will receive some privileges in quarantine in Australia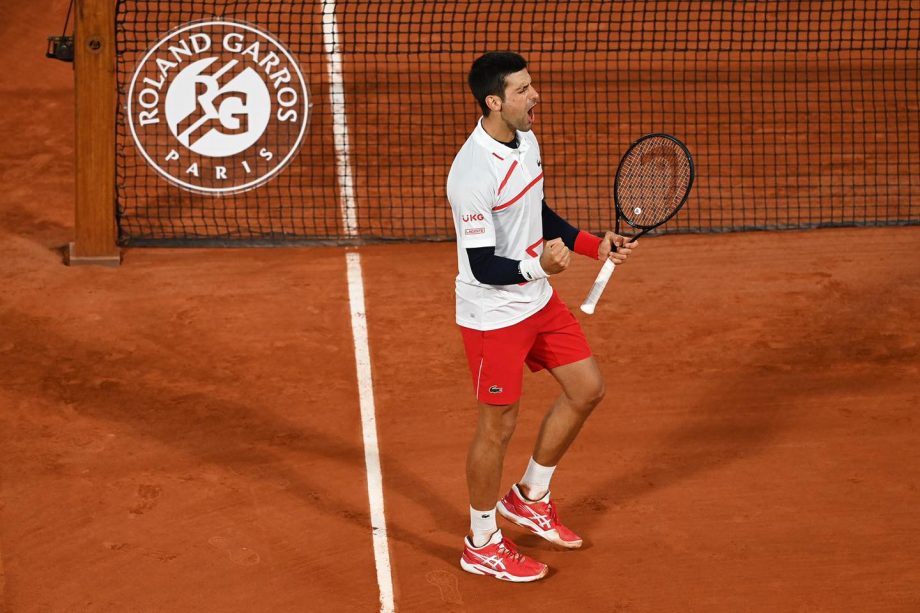 Novak Djokovic rejoices in victory after the match at Roland Garros
The 2020 pandemic, caused by coronavirus infection, brought many innovations and difficulties to our lives. Athletes in this situation were no exception. Postponements for an indefinite period or even cancellation of tournaments, as well as holding competitions without spectators, depriving both athletes and fans of an exciting atmosphere – all this, unfortunately, became the norm for players in 2020. So what should be expected from 2021? And how will all these changes affect tennis players this year?
Before moving to the essence of this news, it should be remembered with some vital information. Not so long ago, the report appeared on the network that the organisers of Australian Open-2021 provided new data on the number of people that players will take with them to the tournament. Also, a little later, they made some changes again, which will be described below.
Earlier, the former champions and top 10 players will be allowed larger teams than everyone else. However, a little later, the Grand Slam tournament organisers gave new information: only 1000 people will be allowed into Australia, so the distribution will happen as follows. Participants who are directly in the main draw in singles and top 10 players in doubles will take two people with them. Everyone else is one at a time. Children under three years old are not included in the allocated number of people, but they will also be forbidden to leave the hotel during the quarantine.
It should also not be forgotten that everyone who in one way or another will participate in the Australian Open-2021 process must necessarily undergo the previously agreed two-week quarantine. There is good news, but unfortunately not a lot. Tennis players will be allowed to leave the hotel, but only for a particular time, intended for training. Thus, the organisers will allow all participants to prepare usually for the upcoming tournament, which is one of the most important in the calendar of any tennis player.
So, now we can go to the very essence. The Spanish newspaper Marca reported the first racket of the world Novak Djokovic is dissatisfied with the privileged position in which the Australian Open will quarantine some players.
It became known the top 3 men's tour will undergo mandatory quarantine not in Melbourne with all other players, but Adelaide. The top 3 of the world ranking among men is headed by Novak Djokovic himself, Rafael Nadal and Dominic Tim. Among women are Simona Halep, Naomi Osaka, as well as Serena Williams. Frenchman Jeremy Chardy said the quarantine conditions for tops would be much better than in Melbourne. However, we still see pronounced dissatisfaction and disagreement from the players. Well, it's not difficult to understand Novak Djokovic – almost everyone doesn't like it when suddenly there is any change of plans.
According to Marca, there is a possibility that Djokovic won't go to Adelaide.
In this situation, we can only hope for the best and wish the players good health, strength and patience. Sooner or later, the tennis' world will again see all that is now missing for all of us.