Another comeback? Ashleigh Barty told she missed the competitive atmosphere during her 12-month break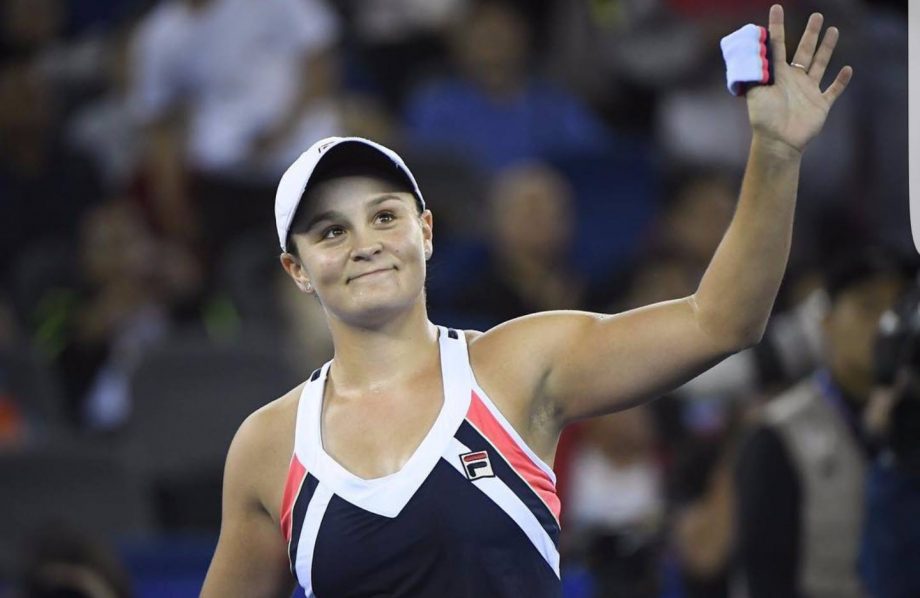 Ashleigh Barty smiles at her fans after the match
All those who have been closely involved in professional sport know exactly how difficult it can be to get back in shape after a long break. So, it's not surprising that most coaches say it takes at least twice as long for an athlete to recover as the whole pause continued. It's precisely the situation faced by Australian Ashleigh Barty, currently ranked number one in the WTA. Has she recovered and is she excited to be back on the court?
Successful comeback
Ashleigh Barty, the winner of two Grand Slams (singles and doubles) and world number one, beat Ana Bogdan 6-3, 6-3 in the second round of the Melbourne Open. As it was the Australian's first official match since February 2020, she spoke in a short interview about how excited she was to be back on tour.
"I had so much fun today, and I really missed you guys. It's one of my favourite places globally, and I need to be here again after 11 or even 12 months off. It's been a long time, I've missed that feeling, being here and competing."
You will probably ask: what was the reason for this break? Was it the first break in her career? You can find below the answers to these questions while learning what truly motivated the Australian to take another break from her successful career.
Was it the coronavirus?
One year ago, WTA world ranking leader Barty decided not to compete officially again for the full year 2020. The spread of the coronavirus prompted the decision.
Ashleigh then determined to announce this decision on her social media by writing the following short post:
"The decision wasn't easy, but I'm now looking forward to pre-season training and the start of the new season in Australia. 2020 has proved to be a tough year for everyone. The health and well-being of my family and team will always be my priority. Thank you to my fans for your continued support. I can't wait to play for you again."
In that season, the 24-year-old Barty played 14 matches in which she scored as many as 11 victories. She played in four tournaments – Brisbane, Adelaide (title), Doha (semi-final) and the Australian Open (semi-final).
Not the first long pause in the sporting career already?
And one more point that perhaps not everyone remembers. The active world number one had already taken a break from the tennis career once before – in 2014. As Australia's best young tennis player at the time, 18-year-old Ashleigh Barty decided to take a career break without giving a timeline for her eventual return.
It should be recalled that Barty has been playing on tour since the age of 13. At 15 she has already managed to become a Junior Wimbledon champion. In 2013, paired with compatriot Casey Dellacqua, the Australian played in three Grand Slam tournaments and renewed her single ranking record (№129). However, that same year, Ashleigh won only one singles match in the WTA main draws – at her first Brisbane tournament. Her last official match was at the US Open: having qualified, she lost in the first round to Barbara Zachlavova-Strycova, then ranked 30th globally.
"After the US Open, my team and I decided it would be best for me to take a break in my career. Of course, it wasn't an easy decision, especially with the Australian season just around the corner. But we thought about it and decided it was the right thing to do."
Ashleigh also shared she had experienced some memorable moments on the court and is grateful to her coach Jason Stoltenberg and the whole Tennis Australia team for their work and support. She promised to keep an eye on the results and wished all the players a successful start to the new season.
What was the father's reaction?
Robert Barty, the Australian tennis player's father, also spoke in 2014 about his reaction to the daughter's decision to suspend her career. It should be recalled that Ashley had taken a break from competing and briefly switched to cricket.
"I knew it had to happen. Ashleigh was getting too sad and acting strangely on the court. My wife and I decided that she should be happy rather than successful. I was frustrated as I got hooked on tennis. However, my daughter's situation worried me more. She got a chance to communicate with her family and have a life. I was sure this pause would be good for her,"

said the tennis player's father.
Conclusion
The 24-year-old Barty is the world number one in singles, the 2019 Roland Garros winner and the 2018 US Open doubles winner. Often in these situations, it's not always clear whether a decision once made was the right one. However, it can definitely be said in Ashley's case, it was. We can only hope the Australian tennis player will delight spectators with their outstanding performances for many years to come – only this time, perhaps, without a break.