Andrea Petkovic: "People expect us to look great on the court. They say that Serena is taking something. She's the best in history – why not be athletic"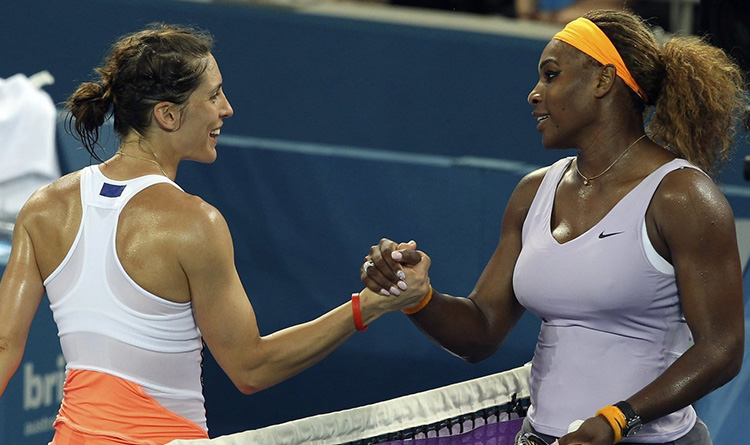 AP Photo
A former ninth racket of the world Andrea Petkovic shared her opinion on stereotypes and discrimination in tennis.
"It sometimes worries when educated people say, "Serena Williams is taking something, right? It looks like that! "She is the best tennis player in the world, and, probably, history – why not be athletic. In tennis, people expect us to look great on the court. An athlete who has broken the 100-meter record would never think to say, "Oh, she's too muscular." In tennis, people want you to be as athletic as possible, win, never lose face, and preferably not sweat. But this impossible in sports.
– How can we get away from these ideals?
– I think, thanks to players like Naomi Osaka, everything can be changed. She's a new generation, she's a mixed-race – her father is black, and her mother is Japanese – and she flirts a little with gender fluidity. I like it. This is precisely what we will see in pop culture. And it cannot be that there is not a single openly gay in tennis. There are many among lesbians, but none among men. And it's not that I protect someone and know him – it seems that they simply do not exist. There is still a mismatch with modern society.
"But tennis has made a big contribution to the emancipation of women. Martina Navratilova is still fighting for LGBT rights. Billie Jean King initiated the Battle of the Sexes, founded the WTA".
– And let's not forget about Suzanne Lenglen! There was a scandal when she played with bare legs without stockings. Today, Billie Jean King would probably be criticized by all. She was selling women's tennis with a sexist attitude. She knew that women's tennis would not survive if it were not sold. Hence, she attracted fashion designers who made a short shape for the figure. It was a pragmatic feminism. She knew that this was the price to be paid, and she was ready for it. Now everyone can play as she wants. But it took time.