American Querrey with COVID-19 flee from Russia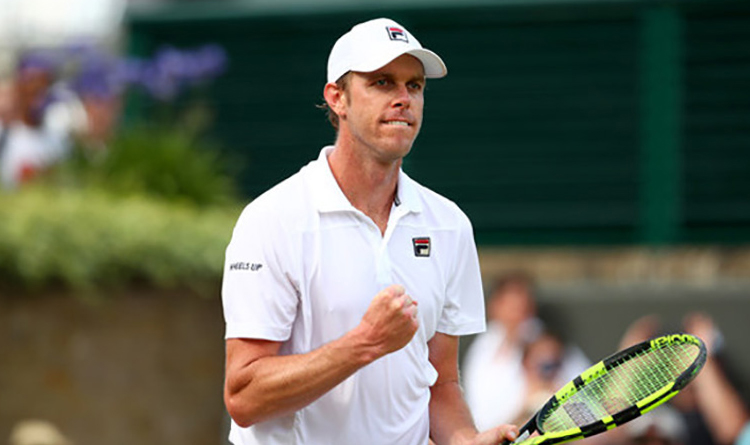 AFP
He didn't want his family to go to the local hospital
American tennis player Sam Querrey flew with his family to St. Petersburg for the ATP 500 tournament, where they got positive COVID-19 results. The Querreys were quarantined in a five-star hotel then could be hospitalized.
Querrey rented a private jet and flew away
Sam Querrey, the American tennis player, who occupies 49th place in the world rankings, took part in the ATP 500 tournament in St. Petersburg and was supposed to meet with Denis Shapovalov in the first round of the main draw. However, he had no chance to perform since Sam tested positive for coronavirus.
The same happened with Querrey's wife Abby and eight-month-old son Ford.
The 33-year-old player, his wife and son had tested positive for the coronavirus ahead of the St. Petersburg Open this week and were placed in quarantine at a five-star hotel, according to the tournament organizers.
Russian health authorities called Sam and said that a healthcare professional would visit the family. Thus, if they were found to show some symptoms, they could be forced to be hospitalized. This took the shine off the five-star moment considerably.
The tournament said Querrey did not open the door to doctors who came to examine the family on Monday, because his baby son was sleeping. The Querreys, as the hotel's security cameras identified, left the hotel at 5:45 a.m. on Oct. 13 without informing the reception service.
The Querrey rented a private jet and flew to a neighbouring country, which does not require a coronavirus test to enter.
According to the new rules, revealed in July 2020, in the event of a violation of the medical protocol, Querry can be fined 100 thousand and in the worst case – disqualified for three years if his actions are qualified as "flagrant".