Alex Zverev: "Angie has done lots for German tennis. I hope the German guys will also be able to contribute"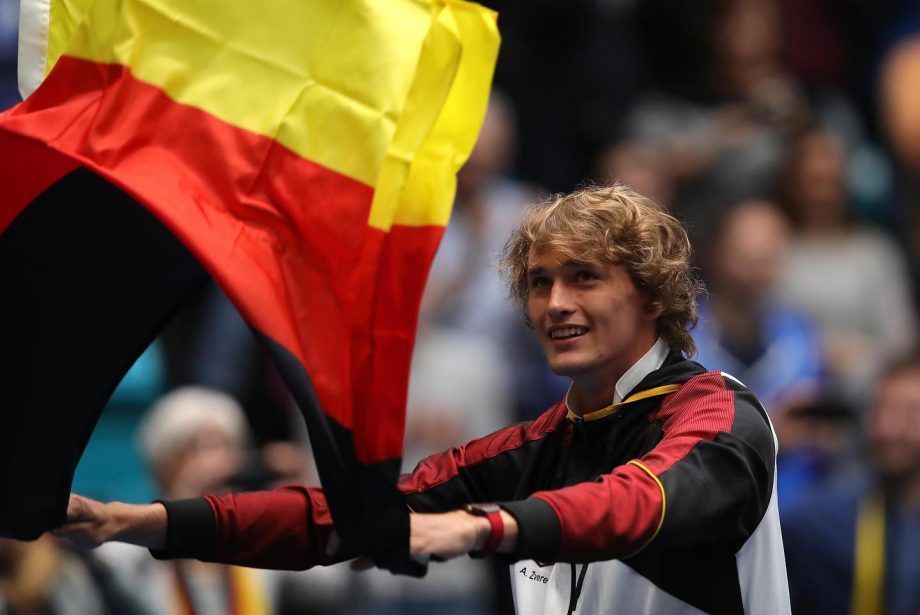 Alexander Zverev with the German flag in his hands
The other day, the first Grand Slam tournament this year ended – Australian Open-2021. It should be recalled 128 participants of the main draw (excluding qualifications) fought on Melbourne's open hard courts for the right to be called the best of the best. Also, the prize fund of the tournament amounted to more than 61 million dollars.
As already known, the winner of the Australian Open in 2021 was Serbian tennis player Novak Djokovic, who currently occupies the first position of the world ranking. In the final, he beat Russian Daniil Medvedev in 3 sets with a score of 7:5, 6:2, 6:2.
It was Novak who beat German tennis player Alexander Zverev in the ¼ finals, who was seeded at the tournament under the sixth number. Summing up Australian Open-2021, in his small interview, the seventh racket of the world shared it wasn't enough for him just to show a good game.
"I showed perfect tennis, but in something, this journey also disappointed me. I'm now at the stage of my career when I no longer want to hold cool tournaments or matches. I want to win. Unfortunately, here in Australia, I didn't do this,"

Zverev shared.
The German also admitted the beginning of the season showed him that he could play with the best and win against them. Therefore, he said he would take a lot of positive emotions. However, in general, the departure in the quarterfinals was a disappointment for him, albeit in the match against the world's first racket. In his opinion, you need to win the best to win tournaments.
Zverev also strives to popularize tennis in Germany after three-time Grand Slam champion Angelique Kerber.
"Angie has done a lot for this in recent years thanks to her Grand Slam victories. And I hope now the German guys will also be able to contribute."
The desire for great success is always justified. Therefore, we are confident the German tennis player will be able to build a brilliant tennis career and at least repeat the results of the former first racket of the world in singles, Angelique Kerber. We can only wish him a lot of strength and patience and good performances in subsequent tournaments.