Ahead of everyone? Nadal was named the only player who completed the season twelve times on the second place of the world ranking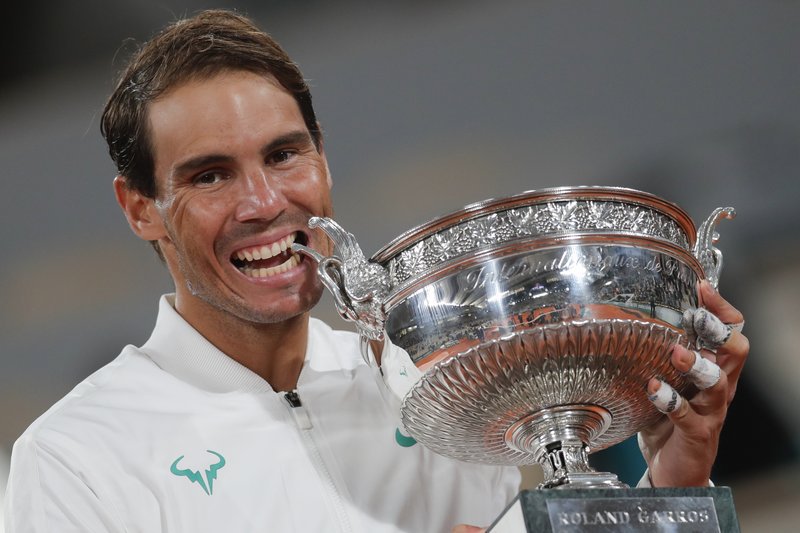 apnews.com
Rafael Nadal, the former first racket of the world and the second racket of the world ranking today, is undeniably the big tennis' legend that almost every child knows. Of course, he received this title not just simply so, but for his great successes. This time, the Spaniard became the only player who completed the season for the twelfth time, keeping the second line of the ATP rating.
20-time Grand Slam tournament champion Rafael Nadal became the only player in the history of tennis to finish the season in the top 2 twelve times (five times first and seven – second). According to this indicator, he beat Roger Federer, who eleven times was in the top 2 at the end of the season (5+6).
Catching up with Jimmy Connors, Nadal ends the season in the top 10 for the 16th year in a row. The American ended the season in the top 10 from 1973 to 1988. The Spaniard, in turn, has never dropped out of the top ten since 2005.
It should also be noted that Connors ended the season nine times in the top 2 (5+4). This year, another king of big tennis, Novak Djokovic (6+3), caught up with him.
By the way, Djokovic, who currently owns the first place of the world ranking, is one of Nadal's main competitors. Both players won and continue to win many titles, including Grand Slam tournaments, thereby not stopping to compete with each other. Who will end his career with greater success, Spaniard or Serb? Time will tell us.