Usain Bolt supports Royal Challengers Bangalore, Kohli responds to the legend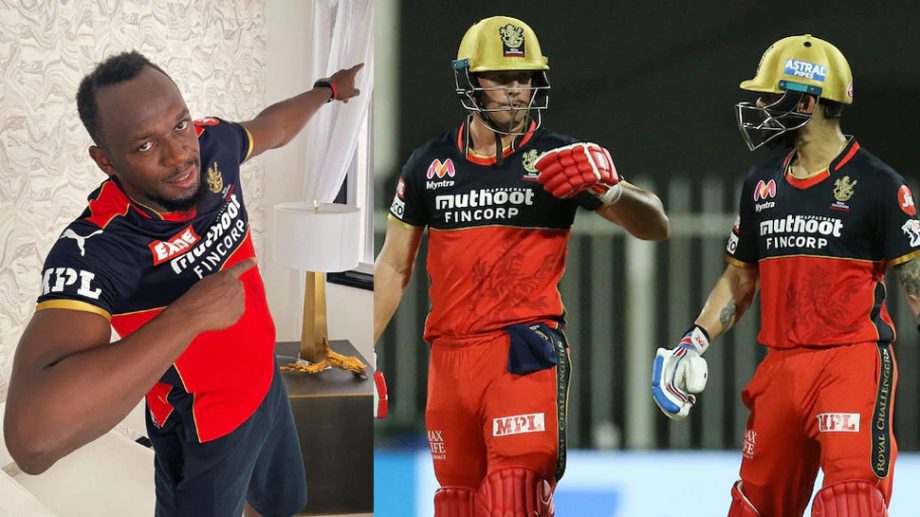 Usain Bolt supports Royal Challengers Bangalore
In the next 24 hours, we will witness the beginning of a new season for the most celebrated league in Cricket, Indian Premier League. It attracts not only cricket fans but also sportsmen who are nowhere related to cricket. On Wednesday, decorated Olympian and legendary sprinter Usain Bolt took to social media, donning a Royal Challengers Bangalore jersey.
"Challengers, just letting you know, I'm still the fastest cat around,"

Bolt said in the post.
To which skipper Virat Kohli responded & replied
"No doubt and that's why we've got you on our team now."
AB de Villiers too replied to Bolt's post, saying:
"We know whom to call when we need a few extra runs!"
It should be noted that Bolt himself was a cricketer during his school days & now he has become a follower of the game. Recently, RCB signed PUMA as their apparel sponsors & Usain Bolt, the fastest sprinter on the planet, also has a deal with the appraisal giants.
Royal Challengers Bangalore are all set for their first match in IPL 2021 with some settled players & some newcomers. This year RCB will be focusing on performing better than the last season as they reached the playoffs for the first time 2020. RCB have been training in Chennai in the lead up to IPL 2021. The likes of Virat Kohli and AB de Villiers who served mandatory quarantine periods upon their arrival in the South Indian city have joined the rest of the squad in the bio-bubble. RCB will be looking to build on the good show and go a step further in IPL 2021. They take on Mumbai Indians, the 5-time champions, in the season opener in Chennai on Friday, April 9.