Scott Styris predicts good news for MI & worst for CSK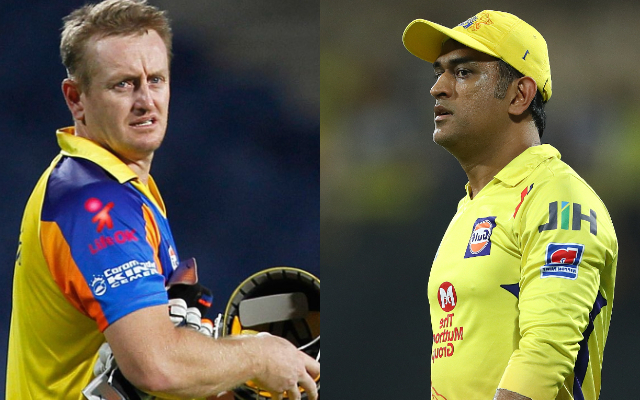 Scott Styris predicts CSK will finish last
As the 14th edition of IPL comes closer, every cricket guru & pandit has started predicting the future of the game & individual teams. On the same notes, Scott Styris, has shared his predictions for all the teams & also predicted that Mumbai Indians will take the trophy this time too & Chennai Super Kings will finish last.
Mumbai Indians have won the last two editions of the IPL and will be eyeing to make history by winning it for the third time & calming the Hat trick 2021.
Styris also predicted that number spot will be picked up by last year's runners-up Delhi Capitals & number three will be Punjab Kings who have not managed to make it to the playoffs since 2014. For the fourth and final playoff spot, the former cricketer picked Sunrisers Hyderabad. Styris further stated that Royal Challengers Bangalore and Rajasthan Royals are likely to finish at the fifth and sixth spot respectively.He also shared that Kolkata Knight Riders would finish seventh while CSK would finish at the bottom.
The IPL 2020 season was catastrophic in every possible way for CSK. It was the first campaign where the three-time IPL champions failed to qualify for the playoffs, with Dhoni's team finishing second from bottom in the end.No doubt, Dhoni's team is in transition. Bridging the gap on the teams who finished above them last season will be difficult. Then there's the age factor. CSK is the oldest team in the IPL at the moment.
The likes of Royal Challengers Bangalore, Punjab Kings, and Delhi Capitals will be eyeing their first-ever IPL title. Rajasthan Royals, on the other hand, have not laid their hands on the trophy since the inaugural season in 2008.