Injury scare for Virat Kohli ahead of IPL 2021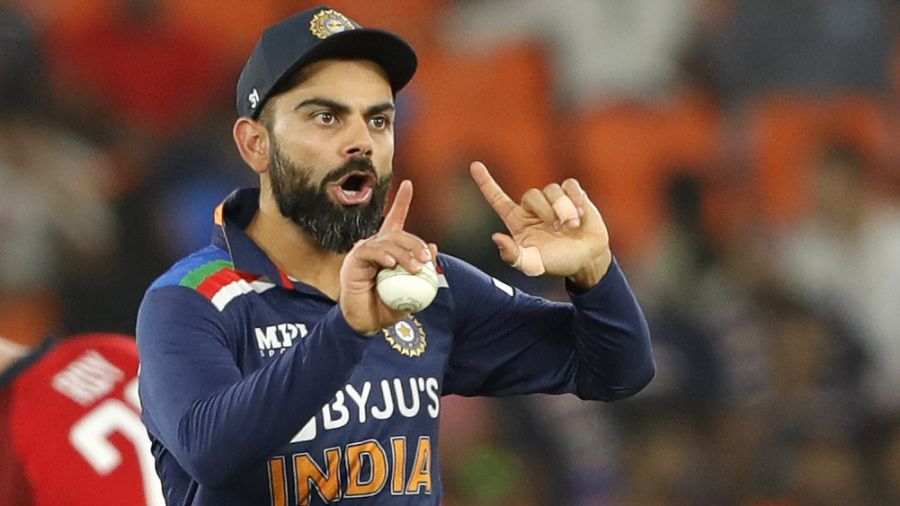 Virat Kohli watched from the sidelines as Rohit Sharma guided India to an impressive victory
It is indeed a rare sight to see a cricket player as fit as Virat Kohli limping off the field following an injury but that is exactly what happened on Thursday night at Ahmedabad when the India captain left the field owing to some discomfort in his thigh.
Kohli watched the action from the sidelines in the dugout as Rohit Sharma, a fan favourite to lead India in the T20 internationals format following his domination as captain in the Indian Premier League (IPL) with the Mumbai Indians, lead India's come back to clinch a narrow eight-run victory against England in the fourth match of their series. 
It is definitely not often that someone who has been an uncompromising supporter of fitness and high physical standards in the Indian cricket team, Kohli limping off the field due to an injury.
This certainly comes as a little bit of surprise to his IPL team Royal Challengers Bangalore who have paid Kohli as their captain for the last nine years or so, but despite the best of their efforts, the IPL trophy continues to be elusive for them.
Royal Challengers Bangalore had managed to finish in the final four in the previous edition of IPL last year and they will be expected to continue doing the same this year as well, under the captaincy of Kohli.
Meanwhile, Kohli brushed off concerns saying that he would be ready to take on England in the fifth and final T20I, which is going to be a series decider between the two teams.
"I ran for a ball, I dived and I threw it, so I was probably not in the best position. I just moved out to the outfield, earlier I was fielding in the inner ring. And the temperature drops pretty quickly, so your body tends to get stiff. So I just aggravated my upper quad a little bit and I didn't want to make it into a niggle or an injury,"

Kohli said after the fourth T20I.