BCCI permits Bubble to Bubble transfer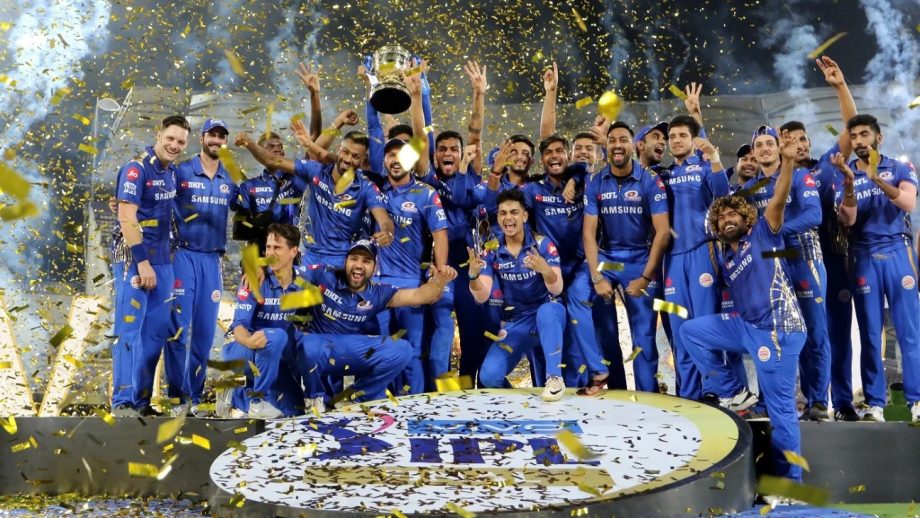 Mumbai Indians celebrating IPL 2020 win
Board of Cricket Control in India (BCCI) on Saturday confirmed new Covid SOP's for the players & staff of the franchises. A detailed document of SOPs has been issued by BCCI which explains the standard operating procedure as far as the Covid-19 guidelines are concerned for the upcoming Indian Premier League (IPL) 2021 season.
Players & staff which are being transferred from one bubble to another will be allowed to skip mandatory quarantine. The rest, however, are expected to serve a 7-day quarantine. Which directly means that the players currently playing for India-England bubble can join their respective franchises directly, without having the need to undergo quarantine or even clear extra RT-PCR Tests.
"Players coming directly from the Bubble created for the India vs. England series may be permitted to join the franchise squad without serving the mandatory quarantine period, provided they satisfy the criteria of moving directly to the franchise team hotel either in the team bus or on a chartered flight (sic),"

the BCCI stated in a note
"If chartered flights are used then all protocols for crew members must be followed. If the travel arrangements are to the satisfaction of the BCCI Chief Medical Officer then such players will directly enter the franchise team Bubble without the need to serve a quarantine period or undergo an RT-PCR test."
There will be Bubble integrity officers who will ensure that the health of the bubble remains intact.
"Their job will be to report any Bio-secure Environment protocol breaches by members of the franchise team to the BCCI Chief Medical Officer,"

the note said.
On the question of vaccination for the players, the note clearly mentioned that
"The vaccination program against COVID-19 is underway in India and vaccines are currently being administered to the at-risk population viz. front-line workers, health care professionals, people over the age of 60 years and those between the ages of 45-59 years who have comorbidities like cardiac ailments, diabetes, cancer, etc. Until most of the population is vaccinated and immune to the SARS-CoV-2 virus, precautions will need to be taken to contain the spread of COVID-19 in the community," 
The new season of IPL begins on 9th April with Mumbai Indians Vs Royal Challengers Bangalore.