Axar Patel, all-rounder of Delhi Capitals tested positive for Covid-19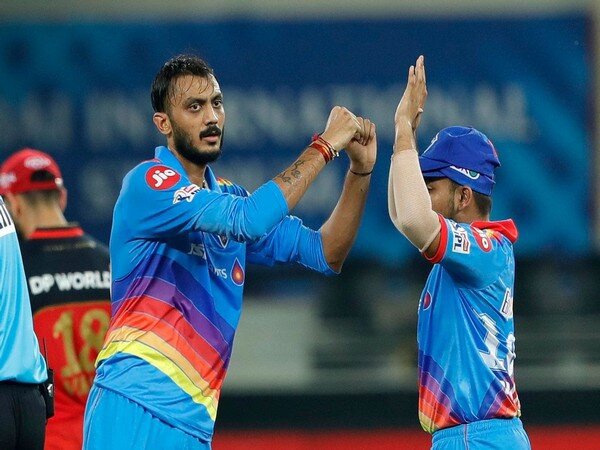 ANI Digital/ Twitter
Big blow for Delhi Capitals ahead of IPL 2021 as their all-rounder, Axar Patel tested positive for Covid-19.
Delhi Capitals faced a huge problem before the start of IPL as their all-rounder,  Axar Patel gets positive for Covid-19. He is now isolated as per rules given by BCCI. 
He was in the middle of the mandatory quarantine period before getting positive and now he will spend a minimum of 10 days isolation.
This was a huge disappointment for Axar Patel who recently picked up 27 wickets in his memorable Test series against England. Also, he played the T20I series against the same opposition before leaving the bubble for the ODI series.
Sources from DC confirmed the news on Saturday that Axar Patel contracted the virus.
"Unfortunately, Axar has tested positive. He is isolating and all protocols are being followed,"

the source stated.
Axar Patel is second to get the virus after Nitish Rana. However, the KKR all-rounder came out negative in his quarantine period.
SOP's set by BCCI
BCCI set the rules that the player must get isolated in the designated area after testing positive for the virus. The isolation consists of a minimum of 10 days from the day when the symptoms started or when the test came positive. 
The team doctor will also keep a special eye on the player who will also skip the exercise and other activities during that period.
"During the 10-day isolation, the individual must rest and avoid any exercises. The team doctor should regularly monitor the case. If symptoms worsen during the course of isolation, the individual must be hospitalised immediately,"

stated the sops.
Delhi Capitals will start their campaign on April 10 against Chennai Super Kings at Wankhede Stadium Mumbai. DC skipper, Shreyas Iyer is already ruled out from the tournament following a shoulder injury. Rishabh Pant will be leading the team in his absence.