After IPL's suspension, T20 world cup might shift to UAE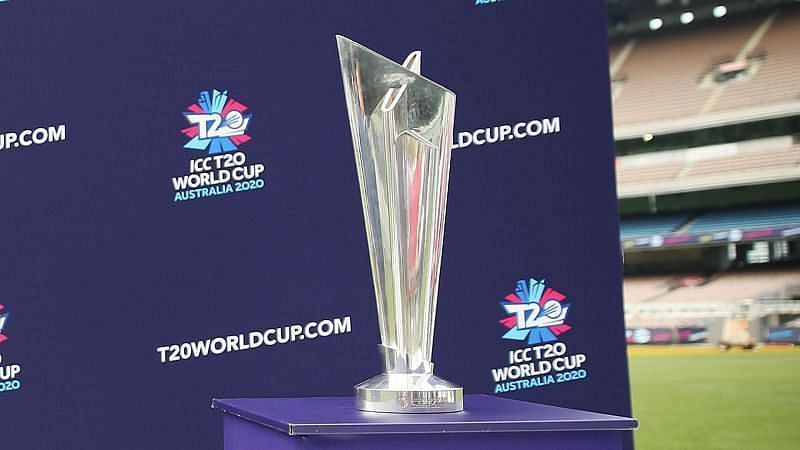 T20 World cup 2020 trophy
On Tuesday, after the rise of covid cases in the bubble, BCCI took a tough decision to suspend Indian Premier League. All because of that, now dark clouds are coming over the T20 World cup which was supposed to be held in India in the month of october. ICC is monitoring the situation & has kept UAE as a back up venue but after IPL's fiasco, T20 world cup in UAE is becoming a realistic situation.
As it stands, the T20 World Cup, comprising 16 countries, is scheduled to be played in India between late October with the final on November 14. The BCCI recently shortlisted nine venues in India, which were proposed to the ICC, the host for global tournaments. An ICC team of experts from the biosafety, events and security wings was scheduled to visit India from April 26 to do an inspection of the venues but was forced to shelve that plan due to the travel ban imposed by the UAE to and from India.
Even in the month of March, when BCCI announced the schedule for IPL, the cases in India were on rise because of the second wave & the whole country was in a dreadful situation. Unlike in the past where all eight teams played on a home and away basis, this season the BCCI decided the IPL would be played on a caravan model, with two venues in operation at a time and the tournament itself split into four legs. The BCCI was utilizing the IPL as a dry run for the T20 World Cup.
On Tuesday, a senior BCCI official said the T20 World Cup was "too far away" to make a call about whether it will have to move. The status of the pandemic in the country will be the key factor, but the question is how long can the ICC now wait? Normally, the ICC finalises venues at least a year in advance. The other key question for the ICC to determine is whether it can allow crowds into the tournament. The BCCI has said that even if the tournament is moved to the UAE, it will want to run the event, which would mean in case the crowds are allowed, the ticketing revenues will go to the Indian board.