A brief history of Indian Premier League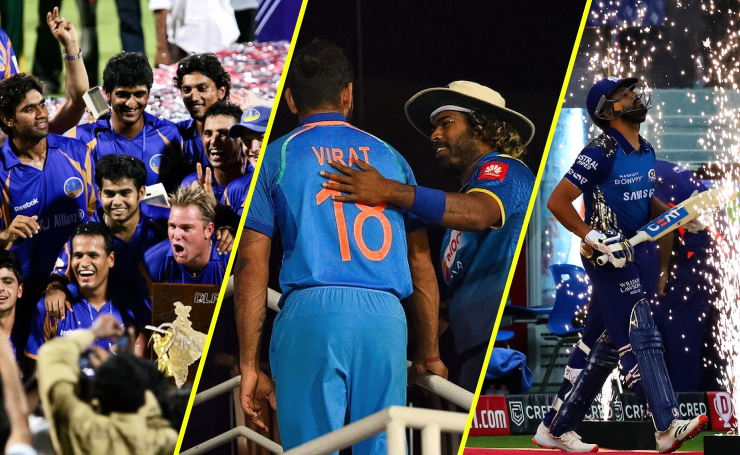 Since its inception 2008, Indian Premier league has become one of the most celebrated sports leagues across the globe. Nobody expected that it would become so huge & will attract a fan base from all sorts of life. The IPL is the most-attended cricket league in the world and it was ranked sixth in 2014 by average attendance among all sports leagues. In 2010, the IPL became the first sporting event in the world to be broadcast live on Youtube.According to BCCI, the 2015 IPL season contributed ₹11.5 billion (US$160 million) to the GDP of the Indian economy.
The league was founded by the Board of Control for Cricket in India (BCCI) in 2007. IPL has an exclusive window in ICC Future Tours Programme. In a "high-profile ceremony" in New Delhi, BCCI vice-president Lalit Modi, said to be the mastermind behind the idea of the IPL, layed out the details of the tournament including its format, the prize money, franchise revenue system and squad composition rules. For the owners of the teams, an auction was held on 24 January 2008 with $400 million as the total base prices of the franchises.
The league's format was similar to that of the Premier League of England and the NBA in the United States.with eight teams, each team plays each other twice in a home-and-away round-robin format in the league phase. At the conclusion of the league stage, the top four teams will qualify for the playoffs. The top two teams from the league phase will play against each other in the first Qualifying match, with the winner going straight to the IPL final and the loser getting another chance to qualify for the IPL final by playing the second Qualifying match.
In the season of 2021, BCCI has decided to change the format & there will be 56 league matches across 6 cities. Every team will play four venues during the league stage. The major highlight of this edition is that no team will be playing on homeground, both the teams in every match will be played at the neutral ground.