TOP-16: Best Indian Premier League Cricketers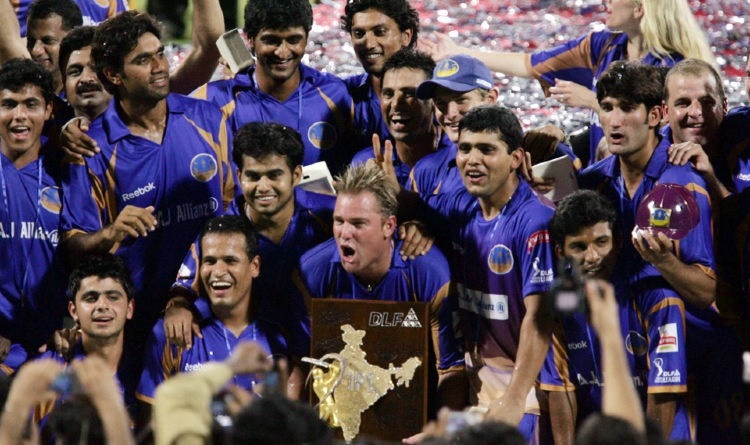 The world's biggest T20 tournament has witnessed players flocking its various teams over the years. With its first edition being held in 2008 to the most recent one in 2020, the Indian Premier League (IPL) has been able to establish itself as the world's best T20 competition by a fair distance. While at the beginning there was no vision how far the league would go and what will be its impact, the last 12 years have shown that the IPL tournament is crucial to not only Indian cricket's health but also that for the rest of the world.
The legendary Australian spinner in Shane Warne was the first captain to lift the IPL trophy back in 2008 when he guided an exciting and talented Rajasthan Royals side to win in the final against Chennai Super Kings. Since then, there have been several men who have lifted that trophy—some of them multiple times. MS Dhoni, Gautam Gambhir and Rohit Sharma are among those captains who have won the IPL more than once as captains.
But as the saying goes, a captain is as good as a team and what can be added further is that a team is as good as the players it comprises. With the 14th edition of the world's biggest T20 cricket league upon us, it will not be bad idea to revisit the list of the best players who have graced the tournament so far:
Shane Warne: The best captain that Australia never had, Shane Warne proved his point that he could have been one of the best leader of men on the cricket field by lifting the first-ever title with the Rajasthan Royals in 2008. He marshalled his men with tremendous poise and ease, creating perfect harmony among players and an environment in which they thrived under the banner of Rajasthan Royals to produce remarkable story in the first edition itself.
MS Dhoni: India's leader of men, Mahendra Singh Dhoni had a different aura in the yellow jersey for the Chennai Super Kings. Dhoni won the IPL title twice with Chennai in 2010 and 2011 and around the same has also left guided them to title victories in the Champions League T20. His trademark helicopter shots, destroying bowling attacks that posed threat to his CSK, producing a team which was aged yet very competitive on the field and winning the hearts of one and all with the Chennai-based franchisee has been Dhoni's legacy.
Virat Kohli: For a boy who has remained with the Royal Challengers Bangalore right from his introduction to IPL cricket to the leader of their team for close to a decade now, Kohli may not have tasted success of winning the IPL trophy so far but his team has had some of the most legendary players of the game led by one of the batting greats of modern day cricket. Kohli made IPL 2016 his success story when he led his team into the final with more than 1,000 runs that included four centuries. He is also the highest run-scorer in the history of the tournament.
Sachin Tendulkar: It was no-brainer that the most loved and favourite batsmen in the country would play for Mumbai Indians and Sachin Tendulkar was indeed lucky to have lifted a IPL title with them as well. Tendulkar played 78 matches in IPL, scored 2,334 runs with a highest of 100 not out. His batting average in the slam bang version of cricket remained at a healthy 34.83 with one century and 13 50s.
Suresh Raina: The flamboyant batting all-rounder will go down into the history as the legend of IPL T20 cricket. Raina, who did not appear for his only franchisee Chennai Super Kings in IPL 2020, has so far played 193 matches scoring 5,368 runs at an average of 33.34 with one century and 38 fifties. Raina has remained among the core players of CSK side and his return to the team ahead of IPL 2021 only bolsters the side.
Yuvraj Singh: Some days he attracted millions of dollars and some day he attracted some heavy criticism from fans and those of their ilk. India's most flamboyant all-rounder in the last 20 years, Yuvraj Singh played for teams such as Delhi Daredevils, Mumbai Indians, Kings XI Punjab, Pune Warriors India, Royal Challengers Bangalore and Sunrisers Hyderabad. Yuvraj scored a little over 2,700 runs in 132 matches.
Dale Steyn: One of the most fearsome bowlers of his generation and the most successful as well, South Africa's right-arm fast bowler Steyn remained IPL hot property for a very long time until a string of injuries ravaged his career on both international as well as franchisee cricket circuit. Steyn played for teams such as Deccan Chargers, Gujarat Lions, Royal Challengers Bangalore and Sunrisers Hyderabad.
Ricky Ponting: The former Australia World Cup winning captain played in the Indian Premier League for Kolkata Knight Riders and Mumbai Indians. For the Mumbai Indians side, he even opened the innings with legendary Sachin Tendulkar which was a sight to behold for the cricket fans. Ponting is currently associated with the IPL as the head coach of Delhi Capitals.
AB de Villiers: The great South African batsman has seen his career reach unprecedented heights playing in the Royal Challengers Bangalore colours and alongside the greats in Virat Kohli and Chris Gayle. One of the crowd favourites, Mr 360 degree as he is also known, de Villiers is one of the most fearsome batsmen on the circuit as well as for the most loved ones as well.
Kieron Pollard: The T20 veteran has been long associated with Mumbai Indians and is one of their most trusted players ever. Pollard's hard-hitting batting style and his acrobatic fielding near the boundary ropes down the ground are some of the things that fans wait to watch every single season.
Chris Gayle: The record holder of highest individual score in IPL, 175 for RCB against Pune Warriors India, the West Indian has been not only a crowd favourite but also a favoured option among teams. Having spent a lot of time in the RCB colours with Kohli and de Villiers, Gayle now plies his trade with Punjab Kings wherein he has been equally destructive.
Muttiah Muralitharan: The legendary Sri Lankan spinner has been long associated with the IPL, first as a player and then as a coach. Muralitharan played for teams such as Chennai Super Kings, Royal Challengers Bangalore and even Kochi Tuskers Kerala. He is currently associated with Sunrisers Hyderabad as one of their coaching staff.
Kumar Sangakkara: The former Sri Lanka captain also plied his trade in the IPL, appearing for the teams such as Deccan Chargers, Kings XI Punjab and Sunrisers Hyderabad. Sangakkara, who had moved away from playing cricket after his retirement, he is now back into the IPL fold as a director of cricket at Rajasthan Royals.
David Warner: A title winner with the Sunrisers Hyderabad in IPL 2016, the flamboyant Australian batsman David Warner has been one of the most loved cricketers from Down Under in the world's biggest cricket league. Warner is famous in IPL not only for his explosive batting but also because he has been a superstar among IPL fans on social media and he has made persistent efforts to remain so.
Kevin Pietersen: The former controversial England cricket captain played in the IPL for teams such as Deccan Chargers, Delhi Daredevils, Rising Pune supergiants, Royal Challengers Bangalore and even Sunrisers Hyderabad. A maverick that Pietersen was, he had been a crowd favourite as well as a crowd puller on more occasions than once.
Gautam Gambhir: He may not have had success in cricket after the 2011 World Cup win for India, but Gautam Gambhir had more in store as a captain of Kolkata Knight Riders, leading them to title victories in 2012 and 2014. One of the most fiercest characters on the field, Gambhir was known for never holding it back — even if it meant taking on the might of Kohli in front of a jam-packed stadium.