11 players to watch out for in the upcoming IPL 2021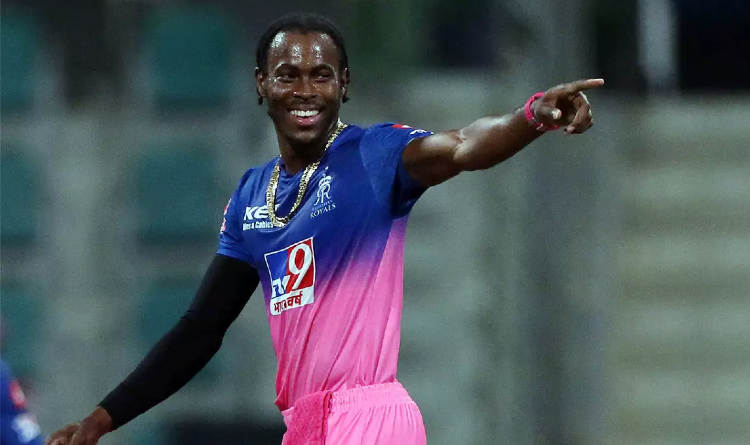 From 9th April, the 14th edition of IPL, the most celebrated event of the country, will begin & the excitement of fans has already reached a certain level. The day IPL has started, it has always set up new records with new expectations. IPL auction was held in 2021 & most of the teams have made changes in their likes of players. As IPL 2021 comes home, we compiled a list of a dream team of 11 best players across the franchise.
1 .David Warner (c)
With 548 runs last season, 34 year old David Warner was & is arguably the most compatible batsman in the history of the league & hence his inclusion in XI needs no justification. His strike rate of 141.54 gets the team off to quick starts on most of the occasions & in just 142 matches he has scored 5254 runs at an average of 42.71. The Australian batsman also has 4 centuries to go with his 48 half-centuries.
As a captain of RCB, Virat Kohli, along with AB de Villiers, has carried the team's batting score for a long time. He has scored 5878 runs in 192 IPL games at an average of 38.16 while scoring at 130.73. The RCB captain has scored 39 fifties and 5 centuries, and is just behind David Warner in terms of 50+ scores in IPL history.
3. KL Rahul
Initially seen as a test match batsman by many people & after continued failure in first 3 seasons of the league, KL Rahul made a remarkable comeback & has set up new expectations in every season. He worked on himself & moulded for the league so much that he was a top performer in 2016. The PBKS skipper scored 670 runs in 14 games at an average of 55.83 while striking at 129.34 and also won the Orange Cap.

Whenever someone lists down the best of the league, one cant miss the greatest of all times. AB de Villiers has done things which are completely unimaginable on a cricket ground. He can score runs from some shorts which no batsman has ever tried & will never do.  He has scored 4849 in 169 games, with a terrific strike rate of 151.91 while averaging an impressive 45.4. It makes him one of just 2 batsmen in IPL history to average in excess of 40 while also striking at more than 150. 
We can also call him as the comeback kid of Indian cricket. After being dropped for the Australia tour, he proved his critics wrong with sparkling performances in the test matches. His ability to pick up the speed at the exact moment when the race starts, makes him the best in the world. Pant has scored 2079 runs in 68 games at an average of 35.23 and has also scored 12 half-centuries along with a 100.
6 .Andre Russell
The definition of Andre Russell can possibly be "the most impactful player in the league & someone who has the ability to change the game with both bat & the ball". It's not easy to maintain the strike rate of 182.33 for 8 seasons constantly. Russell has two products on his name, the bat & the ball & has stayed the most valuable player for KKR in last few years.
Hardik Pandya has become one of the most respected all rounders of all time. He is currently one of best finishers in the world of cricket. With 281 runs in 14 matches in last season, he took his strike rate to 180. Hardik Pandya, the Indian allrounder, has scored 1349 runs in 80 games at a strike rate of 159.26 while also picking up 42 wickets.
Whenever, in the history of books, people will talk about Bhuvneshwar Kumar, they will always mention a person with immense talent but undervalued. He is a consistent performer with the ball even in death overs. He has picked up 136 wickets in 121 games at a strike rate of 19.83 while conceding at just 7.23. He never exceeded his economy rate beyond 8, which is exceptionally well.
9. Rashid Khan
The golden boy of Afghanistan with immense talent & considered as the best T20 bowler in the world at present. Rashid Khan had an excellent last season with 20 wickets in 16 matches at a strike rate of 19.2 with an economy rate of 5.37. Rashid has picked up 75 wickets in 62 games at a strike rate of 19.68 while conceding at just 6.24. For every season he has played, his economy rate has never gone beyond 6.8. He can bowl at any time in the game & his team trusts him to show his magic every time when the responsibility is given.
One of the gems Indian cricket has ever produced & Mumbai Indians have found recently. His selection in international cricket & his performance in both domestic & international platforms shows that old school scouting can definitely produce some of the best players from the country. He is arguably the best bowler to ball death overs & constant yorkers whenever needed. Bumrah picked up 27 wickets in 15 games at a strike rate of 13.33 while conceding at only 6.73. He has picked up 109 wickets at an economy rate of 7.41 in 92 matches.
After Virat Kohli & AB De Villiers, another trump card for RCB is Yuzvendra Chahal. Since his selection in the team, he has remained sincere to his bowling & whenever needed he has performed for the team with his spin bowling. With 199 wickets in 99 matches, he maintains his strike rate at 17.6 & economy rate at 7.67. With an excellent performance in last season, where he picked up 21 wickets in 15 matches at a strike rate of 16.33 and conceded at just over 7, he registered himself as the top 10 wicket takers in the league.