Working on re-building our game and fitness, says goalkeeper Savita Punia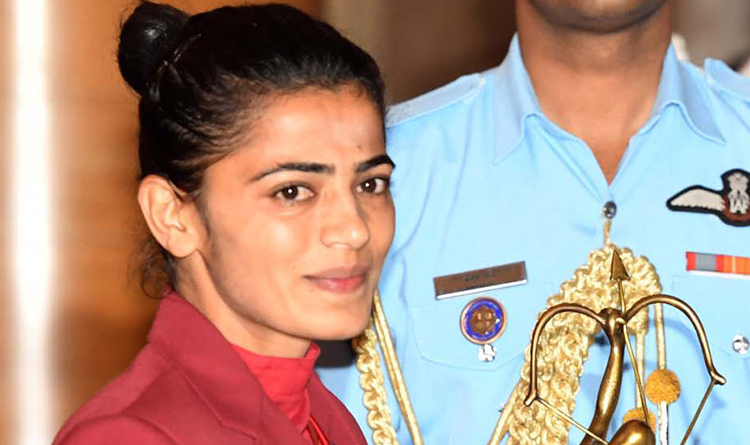 Wikipedia Commons
The schedule for the FIH Hockey Pro League is revealed, and the Indian women's team's first match is scheduled against the Netherlands next year in Tokyo. Savita Punia, the goalkeeper and the vice-captain of the team, said when they returned to the Sports Authority of India Facility after a six-week break, they were prepared for a long camp. They have a good headstart to get better at their regime, and they are working on re-building their game and fitness.
Savita talks about the challenges and their preparations for their first match.
The Indian Women's Hockey Team is preparing for the Tokyo Olympics. Having the first match against the Netherlands put forward a challenge as in the recent past, the Indian team has not faced the Dutch team in any major tournament. The team's chief coach Sjoerd Marijne and analytical coach Janneke Schopman came from the Netherlands. The duo is competent and has extensive knowledge about the Dutch national team's playing style.
Vice-captain Savita expressed that the team has not played against the Dutch national team in the recent past, but they closely follow their matches and discuss the playing style with Sjoerd and Janneke. The two coaches are from the Netherlands and possess great knowledge about how the team plays, Savita added. In their first match, the Indian team will face the Dutch team, to which the vice-captain said their first match would be challenging as the opponents are undoubtedly aggressive and tactically sound.
The Netherlands will be up against Great Britain in the matches scheduled for 27 and 29 October 2020 of the FIH Hockey Pro League. Savita said the match would be exciting to witness as both the teams are strong and will be playing after a long break due to the Covid-19 pandemic.
The team is currently training at the SAI camp in Bangaluru. Talking about the on-going trainng, she expressed her gratitude towards the Hockey India and SAI for keeping the preparations unaffected despite the prevailing pandemic. The authorities and the players are taking safety measures and following SOPs for better recovery and to avoid injuries, Savita concluded.