Thrilled to be back, working on finding the rhythm, says Mumtaz Khan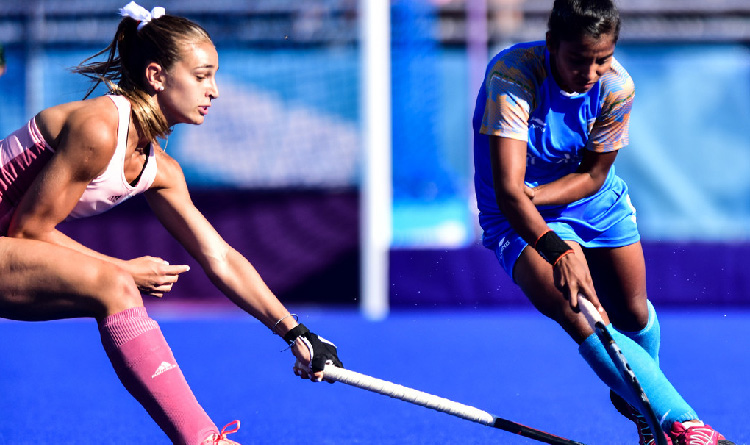 Getty Images
Indian Junior Women's Hockey team striker Mumtaz Khan is currently training at the SAI centre in Bengaluru. The youngster expressed she is happy to be back on the field after a long break and is determined to reach the top fitness level.
The youngster talked about the current times and training
The Indian Junior Women's Hockey squad arrived at the SAI's national camp facility in Bengaluru on October 5; Mumtaz was also among them. They spent two weeks in a mandatory quarantine period and then resumed their training. The team is preparing for the Junior Asia Cup, a qualifying event for the FIH Junior Women's World Cup.
Talking about her time at the camp, she said the quarantine period was challenging, and it reminded her of the injury days when she had to limit her movements. But now she is relieved that the training has begun and they are back on the field.
The youngster was a part of the team at the Youth Olympic Games 2018 in Buenos Aires and scored ten goals, and India won the silver medal. Mumtaz has got a bronze in the U-18 Asia Cup in 2016, a silver medal in the Six-Nation Invitational Tournament (2018), and gold in the U-21 Four-Nation tournament.
Mumtaz talked about how Hockey India's national program helped them take care of their diet and fitness during the lockdown. They were given a fitness regime to maintain their fitness level. She expressed her gratitude towards the seniors who often engaged in video calls and encouraged her. The players are thankful to Hockey India and SAI to resume the training and provide a safe environment for them, said Mumtaz.
Talking about the team's vision, Mumtaz said she feels the team was in good rhythm before the pandemic. They competed well and won against strong teams, and now they need to work to get back to the same rhythm, Mumtaz Khan concluded.