This is the golden period for women to take up hockey, says Navneet Kaur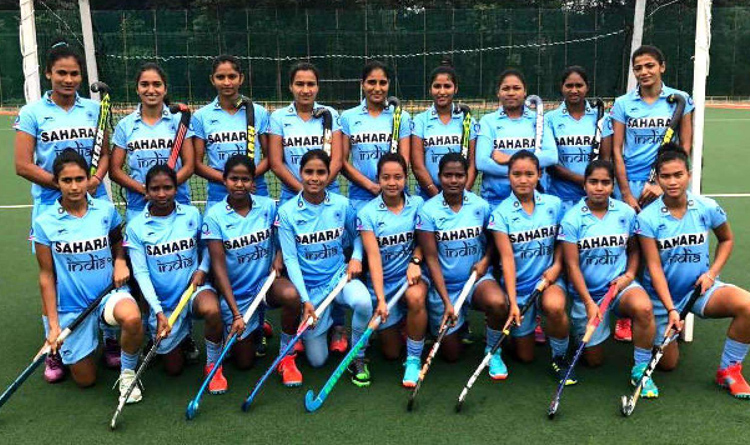 kreedon.com
The Indian Women's hockey team striker Navneet Kaur expressed her views regarding women's hockey's current scenario. She said that this is the right time for the aspiring women hockey players to take up hockey. She supported her vision by mentioning that the recognition, equal opportunities & status, and the fan-following of women's hockey have increased considerably in the last couple of years.
Striker Navneet talked about the opportunities for women in Indian Hockey.
Navneet Kaur, who has made 79 appearances for the Indian team, is an experienced player. She believes that this is the golden period for women's hockey in India as they are given equal opportunities, importance, job security, and financial benefits. These encouragements that the player are getting now are the factors that inspire players to take up hockey professionally, said Navneet.
The team's popularity has increased tremendously after their fantastic performance at the 2018 Women's World Cup, Asia Cup, Asian Games, and Asian Champions Trophy. When fans leave messages or show their support on social media, it motivates them, Navneet added.
The team is currently training for the upcoming Tokyo Olympics at the National Coaching Camp in SAI, Bengaluru. Speaking about the training she said, the intensity of their training has increased, and they can feel the gradual improvement. She expressed her gratitude towards Hockey India and gave them credit to ensure no training shortcomings and give significant importance to women's hockey in India.
During the lockdown, the team continued their fitness regime through the indoor workout, and it's helping them regain pre-lockdown fitness levels. Navneet also talked about how the senior players like Rani and Savita always encourage them and talk about the improvements in women's hockey over the years.
Navneet concluded, saying that they are determined to win a medal at the Olympics, and they realize how this will support the growth of the sport in India.