The men's hockey team has been training in isolation for four months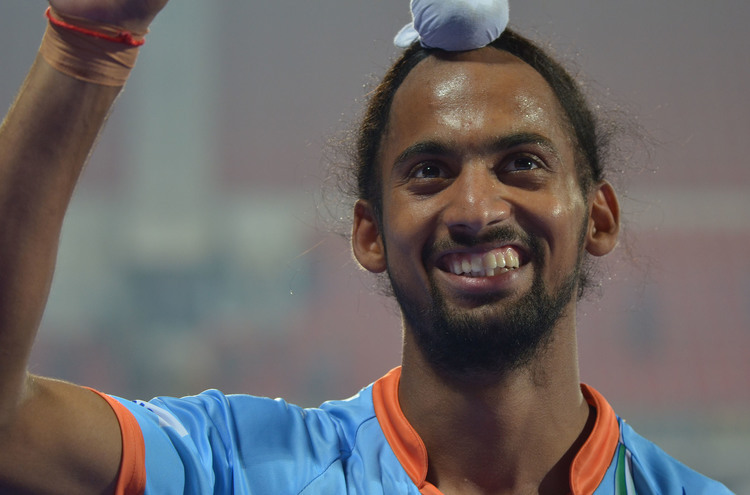 stick2hockey.com
In early 2020, the whole world was swept by the pandemic of coronavirus. This disease did not bypass India. Therefore, in March of this year, the men's Indian hockey team's training was suspended.
The biggest disappointment for athletes was the cancellation of the Olympic Games in Tokyo, which were to be held in late July, early August 2020. Athletes around the world had a massive break in training. However, in early August, the men's Indian hockey team was returned to the field.
The athletes were given severe conditions: they needed to observe precautions, frequently pass the test, and, most importantly, they could not leave the sports camp. Therefore, for four months, they did not see their families.
One of the team's games expressed its opinion on this topic. The midfielder of the hockey team, Hardik Singh, is sure that such a victim, like not meeting his family all this time, is not unpleasant. However, these measures will be justified if the Indian hockey team performs well at the Olympic Games in 2021. The player also said that during these four months, thanks to such close contact, the whole group became very close. They began to understand each other better and also studied the technique of playing co-teams.
Recall that Hardik is now part of the current national camp. The player is still very young but has a reasonably extensive track record. But the biggest disappointment in his short hockey career was the World Junior Cup in 2016.
"Of course, I was part of the team. However, when the Indian team beat Belgium in the final and became the champion, I was distraught that I could not share this victory on the field. I was in reserve, and then I felt disappointed, but it did not break me, but only made me stronger. Thanks to this occasion, I began to improve my game not to miss my next chance, "

said Hardik Singh.