Potential Hockey Players Resume Their Activities in Haryana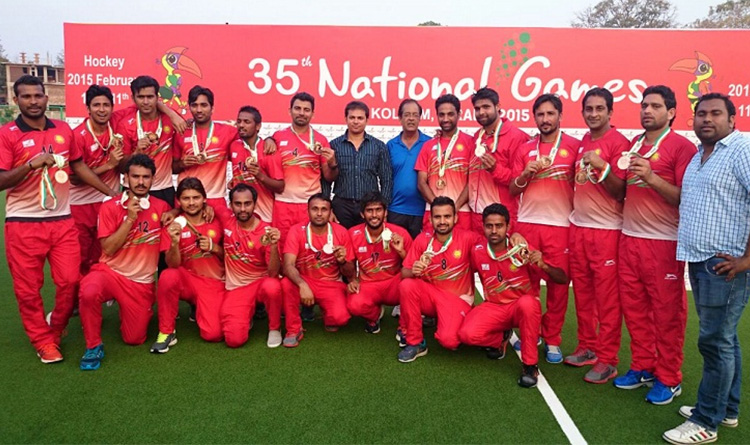 Hockey Haryana
Haryana hockey players have resumed their sporting activities from 21 September 2020 following the Ministry of Home Affairs (MHA) guidelines amid the Covid-19 pandemic.
About 350 to 400 young players between the ages of 15 and 21 have started hockey activities and regularly attend district-level camps.
Hockey homes like Hissar, Shahabad Markanda, Jind, Sonipat, Bhiwani, and Rohtak have started district-level coaching camps while Sonipat has also resumed its centralized state-level camp.
"Thanks to Hockey India, who released the SOPs as early as May of this year, we had enough time to prepare for the resumption of operations once the orders arrived from MHA those areas where hockey is popular. We are in contact with several local coaches to make sure that the safety parameters are respected. We have very strong Haryana State teams in different age groups, and it's good to see the players back on the pitch after such a long gap"

Sunil Malik (General Secretary, Hockey Haryana)
The Haryana Senior Women's Hockey Team is the current defending champion, having won the 10th National Senior Women's Hockey India Championship 2020.
"I am very happy to see young players returning to sports in Haryana. I am in contact with some of the players in my hometown of Shahabad, and they send me videos of them playing hockey, and it makes me very proud to see them all up to the standards,"

Rani (Indian Women's Team Captain)
The Haryana government, with the support of Hockey Haryana, already operates a coaching center on the new field. Additionally, Hockey Haryana plans to host nationwide tournaments at the facility shortly with state guidelines in mind regarding the Covid-19 pandemic.
"It is good to see Hockey Haryana taking proactive steps to develop the sport at the state level. They have produced high-quality players in the past, and they go a long way in building a strong player base in India at the state levels. After a brief pause in operations due to a series of nationwide closures, we are happy to see players resuming activities in Haryana and will be encouraging more state units to take safety measures to resume sporting activities"

Gyanendro Ningombam (Officiating President, Hockey India)