"Keeping the youngsters motivated is my duty", says Deep Grace Ekka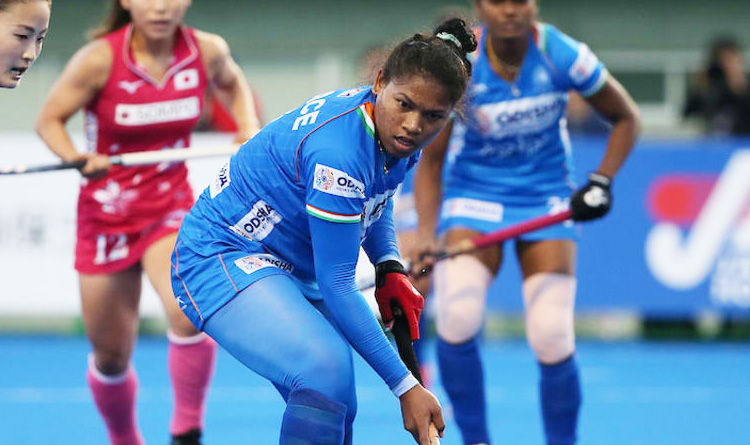 olympicchannel.com
The Indian Women's Hockey Team defender Deep Grace Ekka talking about the current times and her vision for the women's team, said the last few months have been difficult for the entire world. However, the Women's Hockey team is constantly working to realize their goal of winning a medal at the upcoming Tokyo Olympics.
Indian Hockey team's defender talks about the current times and the youngsters.
Dealing with a global pandemic, we know it has left many sectors of the society halted, and one of the highly affected sectors is sports. The Indian Women's Hockey Team defender took it as her responsibility to keep the youngsters motivated in these harsh times. Being a senior player, she has to make sure that the young players don't get too impacted and stay positive, Ekka expressed.
She further added that negative thoughts creep in easily in such time, but they did well and took each day as it came. It was her duty to ensure the youngsters stayed motivated, and they did a great job. The players focused on their fitness regime, maintaining constant touch with the training staff while they were away from the field due to coronavirus. Now that the team players have resumed the training, their main focus is achieving the top fitness level for the upcoming Tokyo Olympics.
The defender gave Hockey India and SAI credit for their immense support and how the authorities helped them cope up in this difficult period. She expressed that the SAI and Hockey India have always treated them like family, and in the last few months, they have helped them tremendously. The 26-years-old player believes that the Indian defense has a great balance of young and experienced players, and having a great defense line will surely help the team in big tournaments.
The defender said they are guiding the youngsters, and in a few months, the team will have a robust defense unit.