India's men's national hockey team is confidently starting a new decade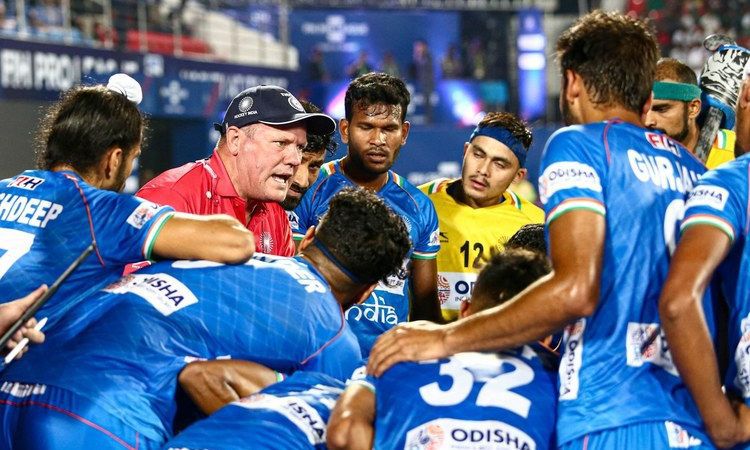 India's men's national hockey team
The men's national hockey team successfully completed the past decade, despite the current situation. Now the team is entering 2021 with complete confidence in success this year.
2020 was a challenging year for the Indian men's team. At the very beginning of last year, all competitions were cancelled. However, despite this, the team was still able to win fourth place in the world ranking. As a result, hockey players ended the past decade with the right product to give them a good start this year.
At the beginning of last year, before imposing restrictions on the competition, the national team held six matches, which allowed it to take 4th place. First, they beat a team from the Netherlands in two games, whose hockey players are silver Olympic champions. After they had a match with the current world champions from Belgium, in this match, the Indian team won, but then they were defeated. The next game they played against Australia was also unsuccessful. However, they were able to complete the second match, winning. This allowed them to keep the fourth place in the world ranking.
The decade for the Indian team was relatively stable. In 2011, they began with tenth place, but 2012 was unsuccessful for them. They flew out of the top ten teams, taking eleventh place. In 2013, they again managed to become tenth, and in 2014 they took ninth place in the ranking. In 2015, there was a more considerable breakthrough, and the team was in sixth place, then, in 2016, in fifth. Already in 2017, there was a second decline when the group tried to challenge the medal at the Rio Olympics but lost. In 2018 and 2019, India again occupied the fifth position. 2020, despite everything, lifted the team to fourth place.
Now the team is optimistic. All hockey players are doing everything possible to be at least in the top three of the world ranking this year.