Indian Women's Hockey Team Will Bounce Back in Tokyo Olympics, says Deepika Thakur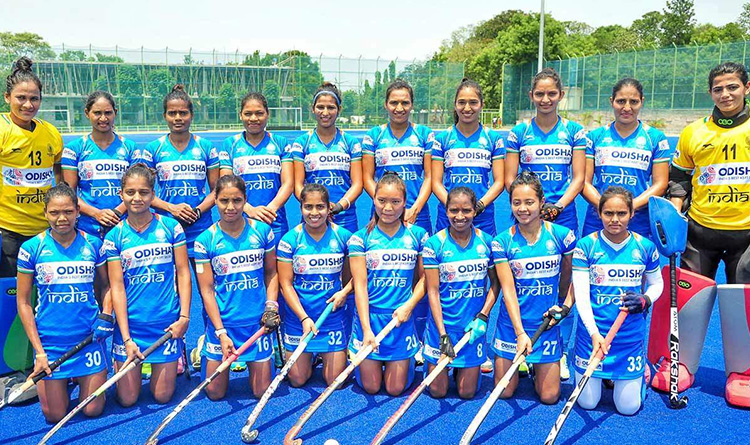 PTI
The Arjuna Awardee, Deepika Thakur, believes that the Indian Women's Hockey team preparing for the Tokyo Olympics has a strong chance of finishing in the top four. The team was in good form; they won back-to-back tournaments last year and performed very well in the tournament earlier this year. They will bounce back once the competition resumes, Thakur added.
The former Indian Women's Hockey team star Deepika Thakur says that the Indian Indian Women's Hockey team can finish in the top four in the upcoming Tokyo Olympics.
The team recently resumed their training after a forced break due to the Covid-19 lockdown, and since there are no competitions this year, the team is training to get back to their old form. Thakur also praised Hockey India's support for Indian Women's Hockey's success and ensured no setbacks in training despite the prevailing coronavirus pandemic. It is a crucial time for the team, and every player should improve and raise the bar, she added.
The National Federation for hockey is working to develop women's hockey and improve team management to achieve the desired results. Deepika was a part of the Indian hockey team during the Rio Olympics in 2016 and contributed significantly to win the Asian Champions Trophy in 2016. Reminiscing the previous conditions, Deepika explained that if she were asked whether the Women's team could've entered the top ten teams in the world five years ago, her answer would not have been a definite yes. Praising the team led by Rani and Hockey India's support, she said the women's team is determined to show positive results and prove that they can also win tournaments like the Men's team.
Deepika feels the team needs to remain motivated and look forward to performing well at the Tokyo Olympics.