Indian Hockey To Get More Representation From Northeast: Gyanendro Ningombam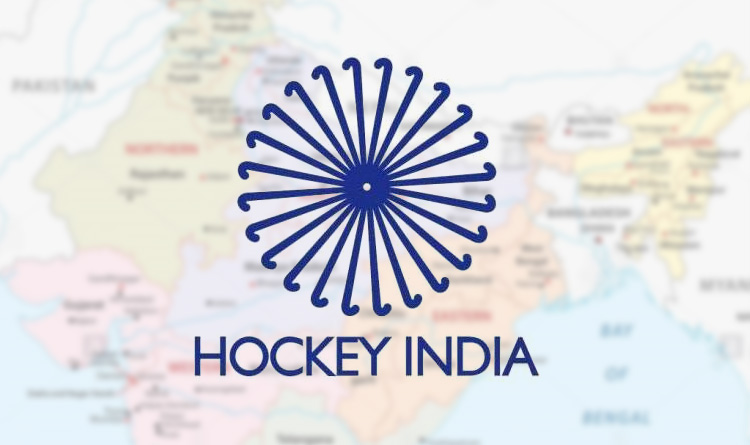 Hockey India officials chairman Gyanendro Ningombam is quite optimistic and believes India will see many more players come out of the North East and shine for India in the future.
In an exclusive email interview with EastMojo, Chairman of Hockey India, spoke about a number of aspects regarding the game and Hockey India's future plans for the development of the game in the Northeast region.
Some Questions From the Interview:
Q. What is your plan for the expansion of hockey to the more remote areas of the northeast?
Gyanendro Ningombam, Officials Chairman of Hockey India, said: "Hockey India has constantly made efforts to support the units of the North East Member States to develop hockey in all regions of the region. We provided equipment and encouraged member units to coordinate with state governments for the construction of necessary infrastructure. National units systematically encourage young people to play hockey in all regions of the northeast."
Q. How can hockey gain the necessary popularity in the Northeast?
He said: "While football is definitely the number one sport in the North East, there are a lot of young people who are also enthusiastic about hockey. We have seen a number of talented players coming from the North East, who have continued to make our country proud at the highest level. We make sure that the infrastructure and a good coaching staff is available for the players in the North East, and they are taking advantage of this opportunity."
Q. What is your plan to strengthen the hockey infrastructure in the area?
"We are continually and constantly seeking to improve the game of hockey in all parts of India. Whether it's building new fields or improving the level of coaches and referees, we strive to ensure that hockey evolves and progresses every day. There are currently two full-size synthetic locations built-in Assam, Manipur and Mizoram respectively and more locations are currently under discussion. We encourage member state units to coordinate with their state governments to further develop the hockey infrastructure in the region," said official president of Hockey India.
Q. Despite producing a number of international stars in the region, why has hockey not yet gained the expected momentum in the Northeast?
"Hockey is definitely gaining momentum in the Northeast. It will be a gradual process. Many great players such as Thoiba Singh, Anuradha Devi Thokchom, Pangambam Nilakomol Singh, Chinglensana Singh Kangujam, Sushila Chanu, Kothajit Singh Khadangbam and Lalremsiami have inspired many young people to take up hockey and we will definitely see many more players coming out of the North-East in the future," said Gyanendro Ningombam.
Q. How has the pandemic affected hockey as a whole in the region?
The official president of Hockey India said: "I am pleased to note that sports activities have resumed in the states of Assam and Manipur, in accordance with recent directives from the Ministry of the Interior (MHA). Hockey India has provided detailed SOPs and guidelines for the safe return of players and officials to the field. Hockey had ceased altogether in the Northeast when the pandemic began in March, but we are now encouraging all member units to start sporting activities taking into account the necessary precautions. Players have lost touch, but are on their way back to peak form by increasing their intensity with each session of athletic activity."