Indian Hockey Players Bear the Brunt of Post Covid-19 Complications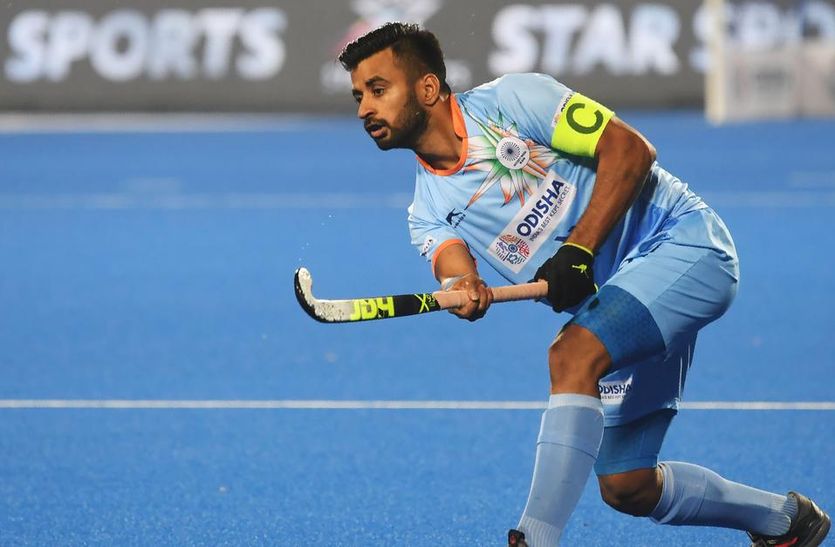 The chances of Indian hockey defender Surender Kumar returning to the field when the hockey competition resumes in 2021 seem quite bleak, due to the ongoing Covid-19 pandemic, and its post complications.
This is because Surender Kumar skipper Manpreet Singh and four other Indian hockey players were tested positive for Covid-19 in August 2020, when a camp resumed at Bengaluru meant for preparation for the upcoming Olympics.
While the other five players recovered, Surender Kumar was reported to have a blood clot in his right arm, and had to be readmitted to hospital. Keeping this in mind, the former head of the sports medicine department in Sports Authority of India (SAI) suggested Kumar to be under constant monitoring for almost three to six months. This means that the defender isn't allowed to go for practice on the field for the next few months.
As per the reports, Covid-19 patients might take months to restore their lost fitness and to jump back to their top level performance. All physical activity is quite gradual. However, players are recommended to take antioxidants and immune booster supplements for a speedy recovery.
Moreover, experts have said that those who have recovered from Covid-19 after being tested positive, are prone to serious health problems including constant inflammation of the heart. The sports persons are recommended to ensure regular check-up, and a few months of rest before resuming their training. It is required of officials and sportspeople to remain cautious while planning to resume one's training.
So, although, the SAI has implemented a Standard Operating Procedure (SOP) for the sports persons to enter various training centers under its jurisdiction, the authority hasn't yet announced the training and rehabilitation protocol for those players who have tested positive for Covid-19 and then recovered.