Indian drag-flicker Varun Kumar back to his post-covid recovery training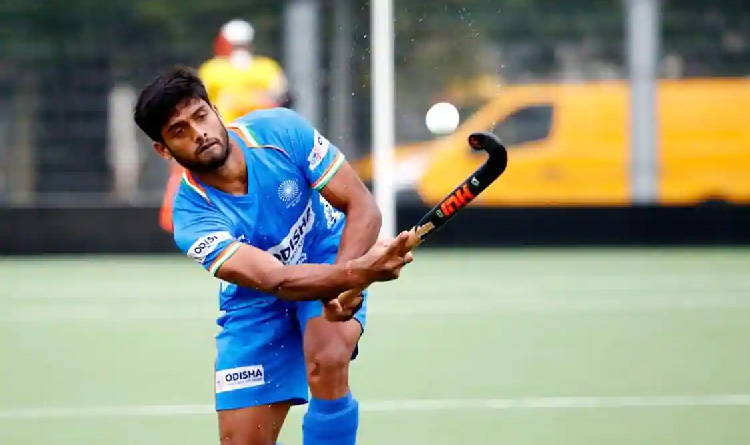 Hockey India
The Indian Hockey Team's defender and drag-flicker Varun Kumar has fully recovered from Covid-19 and has started his training to get back to his old fitness. He says the experience of contracting the coronavirus was not like any other setback he has faced, and he is happy to recover and aiming to regain his top fitness.
Varun was among the six players who tested positive for coronavirus and recovered.
The players returned to the national camp after a month's break in August, and when they took the mandatory coronavirus test, six of them were found Covid-19 positive. Varun was among the six infected players, including captain Manpreet Singh. All of the players have won the battle against the deadly virus and have completely recovered.
When speaking about his experience, Varun expressed that the battle with Covid-19 was a setback he never faced in his entire career. He further mentioned that a sportsperson faces many different challenges, ups & downs, but this was unlike any other challenge. He realized that it was his moral responsibility towards the people around him and not to let it pass onto others. He is really happy that all six players recovered, Varun added.
Varun expressed his gratitude toward Hockey India and SAI to implement all the protocols and guidelines, provide them the best facilities, and ensure their complete recovery. He has begun his post-Covid-19 recovery training under the chief coach Graham Reid and scientific advisor Robin Arkell. The player is focusing on regaining the rhythm and getting back to his top fitness gradually.
The Indian defender believes that it's everyone's collective responsibility to follow the government norms. People should take all the precautions, whether staying home or going out and should not take it lightly, said Varun Kumar.